Pocket Change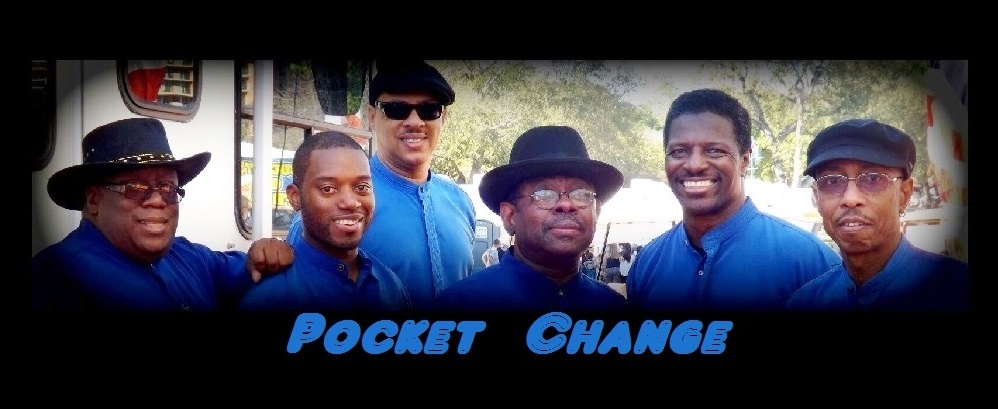 *****  Pocket Change  *****
I recently caught an absolutely dynamite "local"  rock-disco-funk-Motown cover band…Pocket Change.
There are 6 guys in this band and everything they play is "live"…no tracks, no tapes. These guys cover artists like The Eagles, The Four Tops, The Temptations,  Marvin Gaye, The Tokens, The Commodores, Sam & Dave, Prince…and I do mean "COVER" them…Absolutely great musical versions accompanied by some-slick dancing by the upfront men.
This band is so good, that for years, it has been a regular act at joints like Universal Studios, Disney World and Orlando's House of Blues. These guys also play in tons of local South Florida restaurants-bars, like Blue Martini which has a number of locations.
You definitely want to check this band out…. www.pocketchangephasetwo.webs.com where you will find a full schedule of upcoming performances.