China Gardens Restaurant (Delray Beach)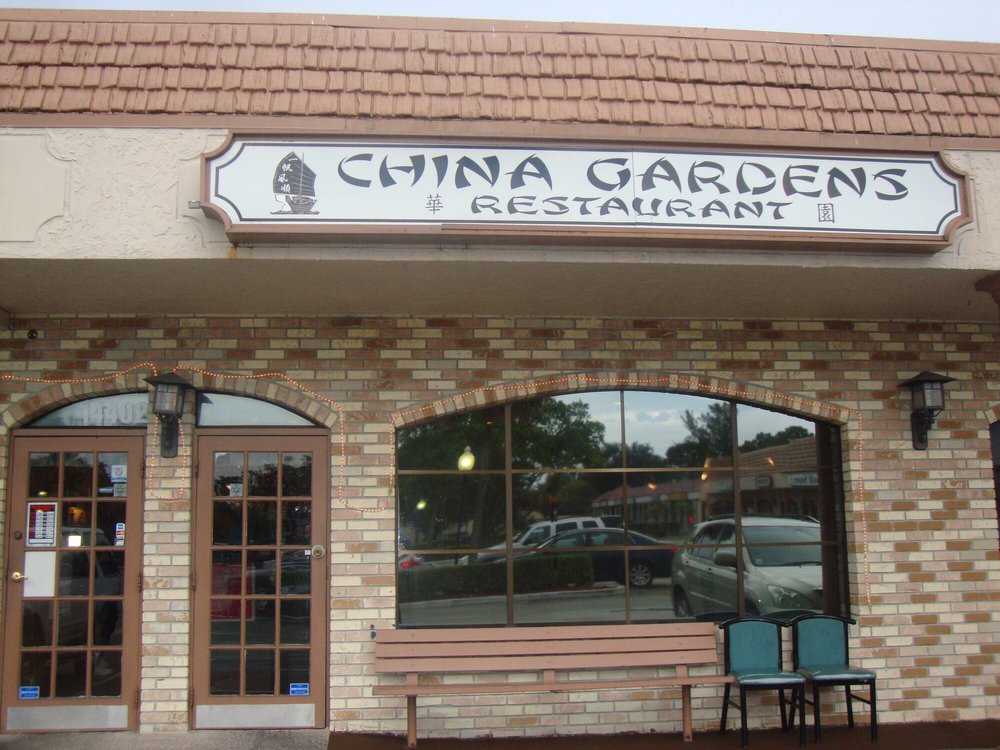 *****  China Gardens Restaurant, 14400 Military Trail, Delray Beach, Florida 33484 (561) 498-5226.
A number of you guys e-mailed about a "mom & pop Chinese" joint…China Gardens Restaurant, telling me about how good the food was, blah, blah blah. Anyway… last night I gave this joint a shot and "right-you-were"…the food is absolutely delicious.
China Gardens Restaurant is as you would expect, a "hole in the wall" located in a non-descript small South Florida shopping center. Guaranteed (unless you are a recent arrival from Mars) you know exactly what the decor is…what the menu is…and what the price-points and "specials" are.
Now let's talk food…like I said before, DELICIOUS. Now for the  official-results of my "taste test"….wonton soup (A), egg drop soup (A), hot & sour soup (A), egg roll (B+), pan fried dumplings (B+), sweet & sour pork (A+), chicken egg foo young (A), sizzling steak (A), shrimp with vegetables (A), shrimp with lobster sauce (A), roast pork fried rice (B+)…
Now I may-be going out on a limb here, but…my money says that China Gardens Restaurant is probably better than your favorite neighborhood-Chinese joint. Let me go one step further, China Gardens could "make it" in New York City's Chinatown.
Based on my first outing, I will definitely be back for a second round.
China Gardens Restaurant is open Monday-Saturday 11am-10pm and Sunday 2pm-10pm.