Sara's Kitchen (Lantana)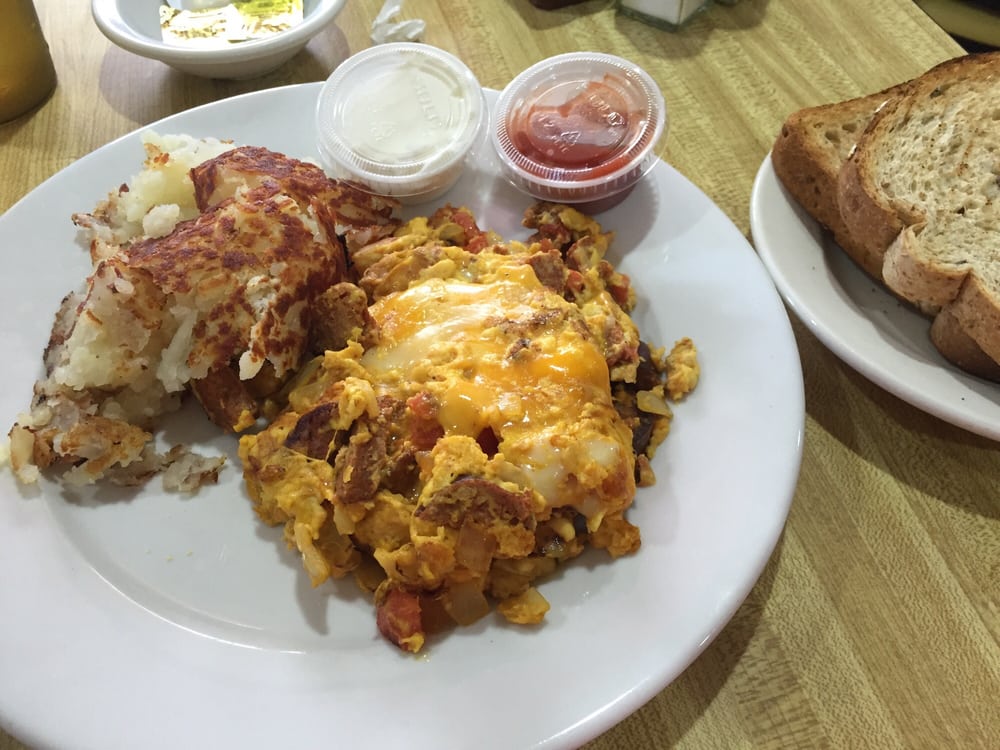 *****  Sara's Kitchen, 210 East Ocean Avenue, Lantana, Florida 33462 (561) 540-2822.
Google says, that this is the first review on Sara's Kitchen…a breakfast-lunch joint in Lantana. So here goes.
Sara's is a small breakfast-lunch joint that seats 47 inside and something like 35 outside. Sara's menu is loaded with tons of breakfast-dishes, salads, burgers and sandwiches. Sara's food is absolutely terrific. A recent-outing had me sampling…pancakes, Spanish omelette, french toast, waffles, hash browns, bacon cheese burger, dijon chicken salad. Trust me on this, this joint runs circles around your favorite neighborhood bagel-joint/diner. Portions are over-sized and beautifully presented, service is as friendly as can be, prices are neighborhood bagel-joint prices.
Sara's, which opened about 5 weeks ago, is open 7 days a week…7am-4pm.