Friendly Greek Restaurant (Lantana)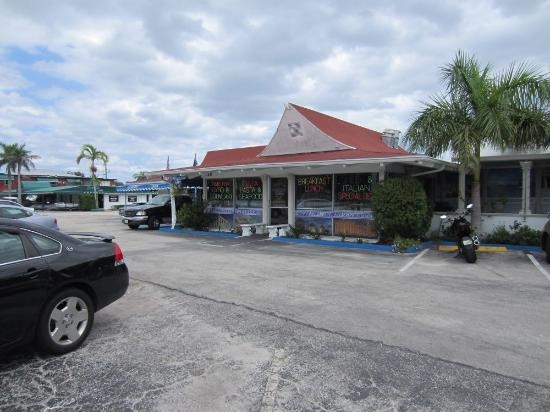 *****  Friendly Greek Restaurant, 610 South Dixie Highway, Lantana, Florida 33462 (561) 33462.
"You say tomato and I like tomahto"…Friendly Greek Restaurant is really an American-style diner, which happens to have Greek stuff on its menu. This joint looks just like the gazillion neighborhood diners that dot the 5-boroughs…eat-at-counter, booths, woman standing behind register located at entrance/exit.
Friendly Greek serves good-reasonably priced diner food…breakfast stuff, appetizers, soups, salads, burgers, sandwiches, meat/seafood/chicken entrees…and it's got the old Greek standbys like pastichia, mousaka and gyros.
Trust me on this…over the years, you've probably eaten in similar type joints at least a 1,000 times. I don't know about you, but I especially  love "friendly Greek" restaurants for breakfast.
Friendly Greek is open Monday 6am-3pm…Tuesday-Saturday 6am-9pm…Sunday 7am-9pm.