Clarke's (Miami Beach)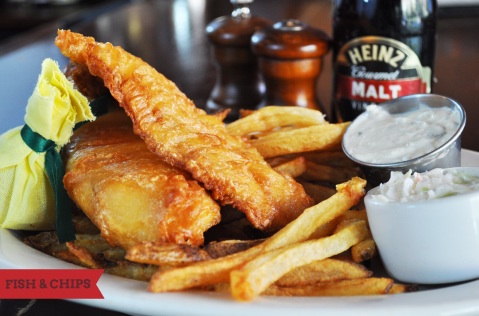 *****  Clarke's, 840 Front Street, Miami Beach, Florida 33139 (305) 538-9885.
Let's start this one off, by immediately sending you to Clarke's website at www.clarkesmiamibeach.com. where you will find menu/price/photos about what some would call an Irish Pub…
Let me put it to you this way…Clarke's in no way, shape or form is anything like most of South Florida's Irish Pubs which usually have borderline-horrendous food. For sure, Clarke's has the "requisite" shepherds pie, bangers & mash, corned beef & cabbage and fish & chips…but that's where any similarity with these other joints end.
Clarke's has very-good food. Clarke's is a great looking-upscale  joint. Clarke's has great service. Clarke's prices are NOT local-pub prices, but you won't need to get a second job to eat there.
I recently had dinner at Clarke's and "taste-tested"…cheeseburger, shrimp scampi, chicken curry, crab cakes, grilled pork chops, french fries and onion rings…everything was right on the money, with that cheeseburger being in the "terrific" category.
The next time, one of your buddies wants to "do" the Irish Pub thing…you know where to go. Clarke's is open Monday-Friday 11:30am-midnight, Saturday 5pm-midnight and Sunday 11am-11pm.