Cafe Ragazzi Restaurant (Surfside)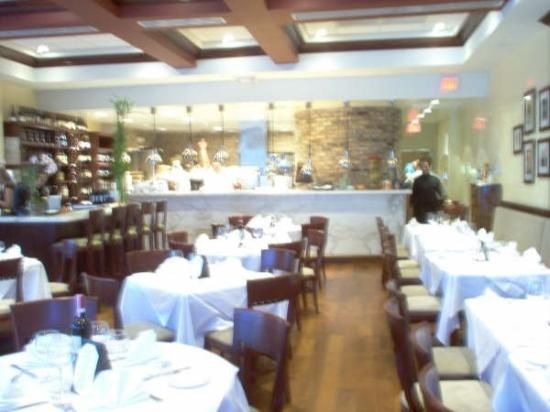 *****  Cafe Ragazzi Restaurant, 9500 Harding Avenue, Surfside, Florida 33154 (305) 866-4495.
Got a very-very good Italian restaurant for you…Cafe Ragazzi, located in Surfside. This 96-seater is basically a neighborhood-joint, but if you want to "make a trip" to eat there, I won't laugh at you. Yes…your tee shirt/shorts ensemble will do just fine.
Cafe Ragazzi has the full-expected "compliment" of appetizers, soups, salads, pastas, pizzas, meat/seafood/chicken entrees. Cafe Ragazzi's prices… maybe a buck-or-two higher than pizza joint prices. The service is just fine.
The food like I said before, is very-very good. A recent outing with 3-others resulted in my "taste-testing" (someone has to do it) fried calamari & zucchini, linguine in white clam sauce, meat lasagna, chicken marsala, bone-in chicken scarpariello, veal parmigiana, zuppe di pesce…everything was right on the money.
With gas back under $2 a gallon…you just may want to consider a "road-trip" to Cafe Ragazzi (assuming you don't live in the neighborhood)…The joint is open for lunch & dinner Monday-Saturday 11:30am-midnight and dinner-only Saturday 5pm-midnight.