Mr. Chen's Hunan Palace (Delray Beach)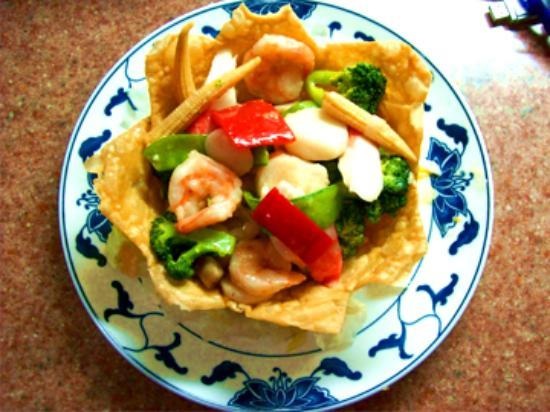 Mr. Chen's Hunan Palace, 5130 Linton Boulevard, Delray Beach, Florida 33484 (561) 498-4703.
Last week, I ate lunch at this neighborhood Chinese joint. Mr. Chen's menu is packed with all of the familiar appetizers, soups, entrees…not to mention, all kinds of combo plates and lunch $6.95-$7.95 "specials." No question about it, you get a ton of food for your lunch-money…soup, egg roll/or fried chicken wings, fried rice, entree.
Sorry to report…the food isn't very good. This joint flunked my basic "taste-test"…I did my best to grade Mr. Chen's on a "curve" and it still couldn't come-up with a passing grade. Just so you know, I tried the won-ton soup, egg rolls, fried rice, sweet & sour chicken, fried chicken wings, spare ribs, pepper steak, chicken with cashews.
Rather than bore you with the gory details…let's just say that the won-ton soup had absolutely no taste…for all I know, it could have been hot-tap water. Everything and I do mean everything I tried, literally had no flavor. Whoever was in the back preparing this crap, had absolutely no idea as to how sauces-or seasoning work.
This joint is open 7-days a week for lunch and dinner. Don't even think about it.