Acquolina Ristorante Italiano (Weston)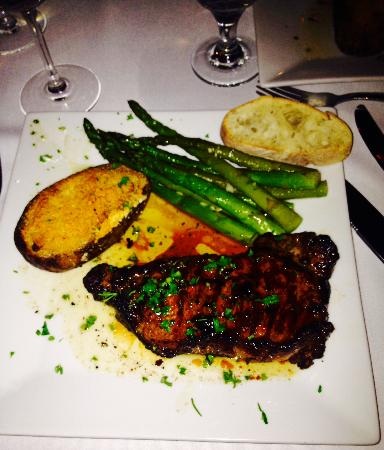 *****  Acquolina Ristorante Italiano, 2320 Weston Road, Weston, Florida 33326 (954) 389-1880.
Just finished eating dinner at an Italian joint…Acquolina Ristorante Italiano, located in Weston…and I got to tell you, that it was one of the best Italian meals that I have had in a very-very long time. Other than having to throw 2-pinches of salt over an "individual- 1/2 order" of fried zucchini, the food was absolutely delicious. Let me send you to Acquolina's website www.acquolinaweston.com for menu/prices
Acquolina's has white table-cloths, but your tee shirt/shorts ensemble will do just fine…there is indoor seating and out-door patio seating overlooking a man made shopping center lake.
Let's talk food…trust me on this one, the food is outrageously good. The menu has "individual-1/2 order" and "family style" portions. Fried zucchini, baked clams oreganata, chopped salad, penne alla vodka, bone-in chicken campagnola, veal chop parmigiana, shrimp fra diavolo…all, as tv-food personality Guy Fieri would say "off the chart." The service is real-good, with a group of waiters who "chat with customers" and keep a close eye to make sure that water and beverage glasses are never empty. Prices… maybe a "buck-or-two higher" than neighborhood pizza joint prices. A little heads-up…a lot of the "individual-1/2 order" portions are enough to feed 2-people, so  ASK the waiter about portion size when ordering…besides saving money, you'll have more than enough food to stuff your face real good with.
Personally, I don't care for the name Acquolina…it sounds like it has something to do with water and fish…but it ain't my joint. What I do know, is Acquolina's menu is loaded with top-notch appetizers, salads, pastas, meat/seafood/chicken entrees.
Let me sum Acquolina up for you this way…I drove 72 miles round-trip to eat in this joint…and I can't wait to make the trip again. The food is that good.
Acquolina is open 7 days a week for lunch and dinner.