Muncheez (Miami Beach)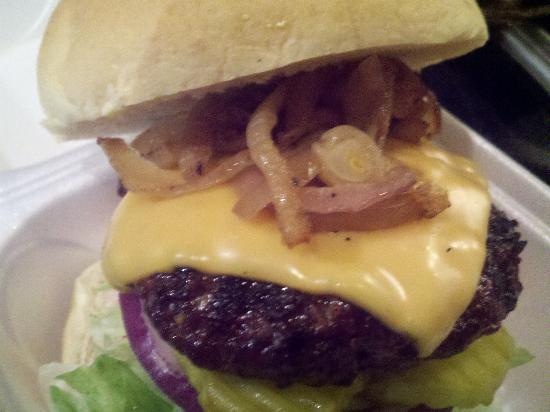 *****  Muncheez, 6640 Collins Avenue, Miami Beach, Florida 33141 (305) 868-8282.
Muncheez is a "hole-in-the-wall" American-fast-food joint. Something like 2 tables inside and 2 tables outside. Take a look at www.eatatmuncheez.com for menu/prices.
Muncheez is my kind of joint…wings, chicken fingers, burgers, hot dogs, sandwiches, salads, onion rings, french fries. Order and pickup at the counter.
In a recent outing, I was like a pig in sh@t… cheeseburger and fries drenched in ketchup, grilled Sabrett hot dog topped with mustard and sauerkraut, onion rings and a Coke. Just what the old cardiologist ordered.
Muncheez is a real good place to know about, when the "urge" hits (which in my case is every day). The joint is open Friday-Saturday 8am-midnight and Sunday-Thursday 11am-11pm.