Romeo's Pizza (Wellington)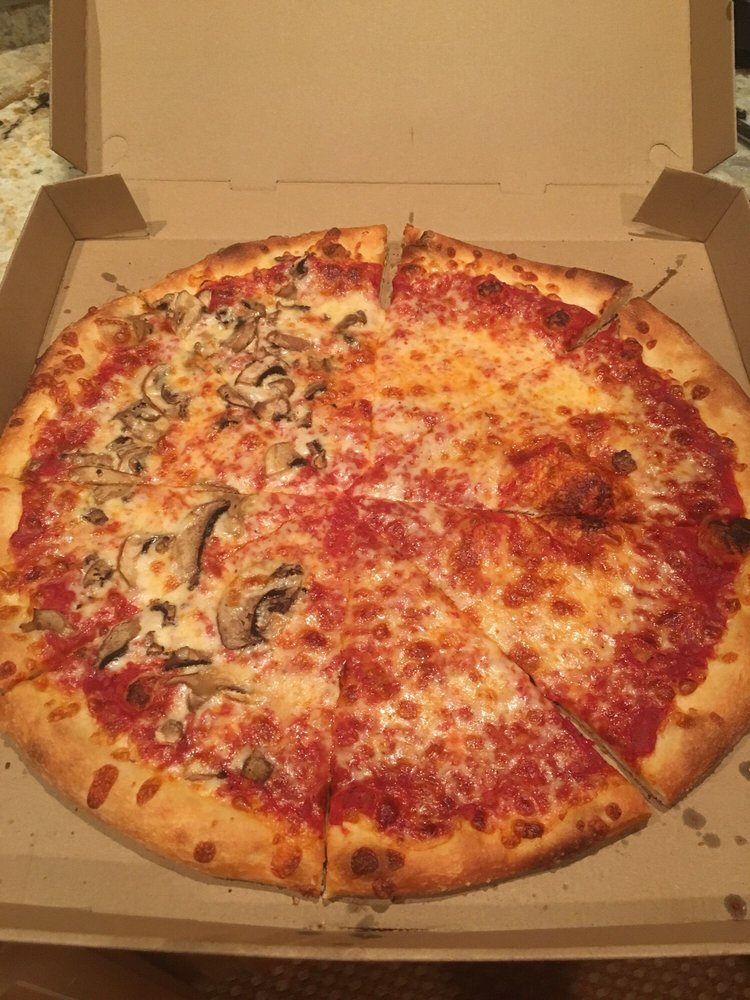 *****  Romeo's Pizza, 13889 Wellington Trace, Wellington, Florida 33414 (561) 793-7100.
Let me start by saying that Romeo's Pizza is a  "mom & pop-Neighborhood-red sauce-Italian" joint…operative word here, NEIGHBORHOOD…like you eat-at/ take-out from Romeo's, because you live or work in the neighborhood.
Let me send you to Romeo's website at www.romeosofwellington.com for menu/prices…there are also a handful of pictures which will give you some idea of what this joint looks like.
I recently had dinner at Romeo's… and I gotta tell you, that I enjoyed the veal parmigiana ($14.95), shrimp scampi ($14.95), chicken francaise ($12.95) and  large cheese pizza ($11.99) that was ordered. You know the "deal" at these type of joints…soup or salad–garlic knots-entree-pasta side.
Is Romeo's one of the best "mom & pop" red sauce joints that I have been to? Not really… but Romeo's is a good neighborhood restaurant. I liked its modern decor…which luckily has no trelis-railroad cars. The service was very pleasant. The portions' size was just fine. The prices, pizza joint "reasonable."
Like I said before, if you live in the neighborhood…Romeo's is a good joint to know about. Romeo's is open 7-days a week for lunch and dinner.