Mamma Mia's Trattoria (Lake Worth)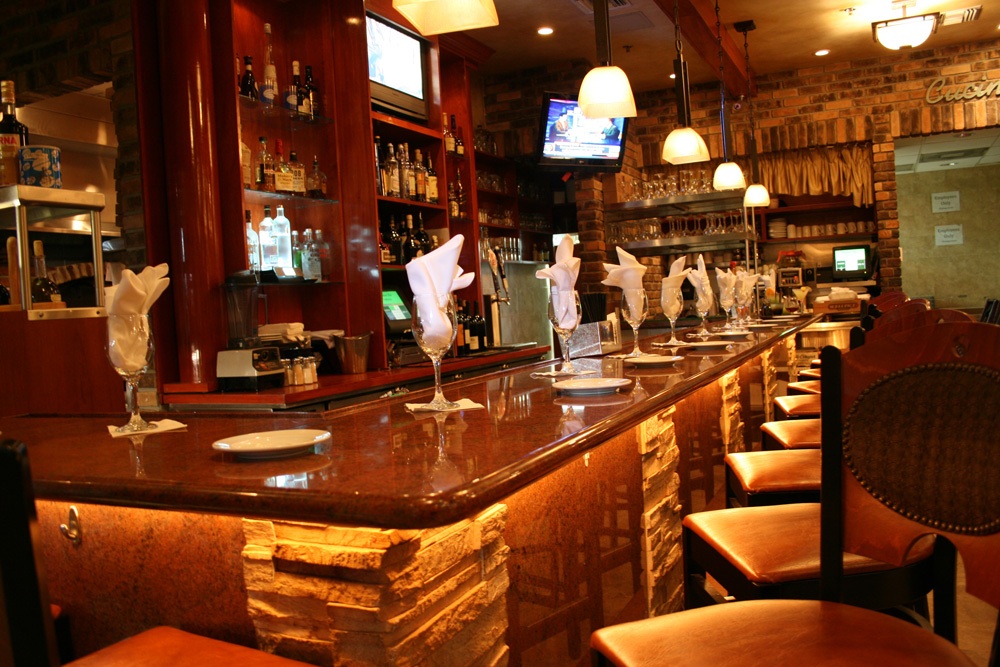 *****  Mamma Mia's Trattoria, 8855 Hypoluxo Road, Lake Worth, Florida 33467 (561) 963-9565.
There are literally tons of joints named Mamma Mia's dotting the South Florida landscape. Just so you know, we are talking about Mamma Mia's Trattoria which is located in LAKE WORTH.
Let me start by saying that…this "RED SAUCE-ITALIAN" joint is excellent. Unlike most of its neighborhood brethern, Mamma Mia's is beautifully decorated in "stone-walls/mahogany tables. I don't know about you.. but I am tired of walking into "mom & pop" joints and seeing booths enclosed in trelises. Anyway, Mamma's decor is great looking, but tee shirts and shorts are just fine. By the way, the joint has an absolutely "huge" out-door patio…so if you like eating outside (that figures) you are covered.
Mamma's menu is loaded with appetizers, soups, salads, subs, pastas, brick oven pizzas and meat/seafood/chicken entrees. The prices are neighborhood joint prices and the service is solid.
Now let's talk food…delicious. A "taste test" of baked clams oreganatte, chicken sorrentino, chicken scarpiello (on the bone), veal marsala, eggplant parmigiana, gnocchi, meat lasagna and frutti di mare…tells me, that I definitely want to eat here again.
For those of you who live in Mamma's neighborhood…you got a real winner for eat-in/take-out.
Mamma Mia's is open 7-days a week for lunch and dinner.