Pizza Roma Restaurant (Aventura)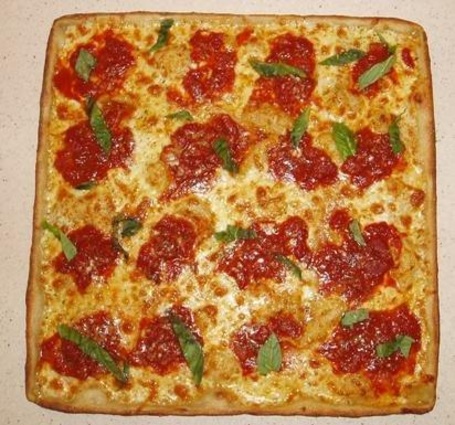 *****  Pizza Roma Restaurant, 19090 NE 29th Avenue, Aventura, Florida 33180 (305) 937-4884.
Got a good "Southern Italian-Mom & Pop- Hole In The Wall- Red Sauce" joint for you…Pizza Roma which is located in Aventura.
Pizza Roma … has enough tables to seat maybe 50…everything is right in front of you. Like the pizza oven, the guy making the pizza, the soda machine, etc…
This joint's menu is loaded with appetizers, salads, subs, pastas, pizzas and meat/seafood/chicken entrees. To give you some idea as to pricing…veal parmigiana/pasta side/salad/garlic knots- $14.95…penne a la vodka/salad/garlic knots- $10.95…pizza slice- $2.75. No more expensive, than your favorite neighborhood "mom & pop" joint.
Now…just so we are straight, Pizza Roma's food is "good" not great. I could probably name 35 "mom & pop" joints that are better and 35 "mom & pop" joints that are worse. Pizza Roma is a good-neighborhood restaurant…if you live in the Aventura area, you can't go wrong eating in/taking out from this joint.
THERE IS JUST ONE OTHER THING…that $2.75 slice of pizza that I mentioned…maybe one of the best slices down here in South Florida.
You now know about Pizza Roma. The joint is open Sunday-Friday 11am-10pm, Saturday 11am-midnight.