MAO Columbian Fast-Food (Miami)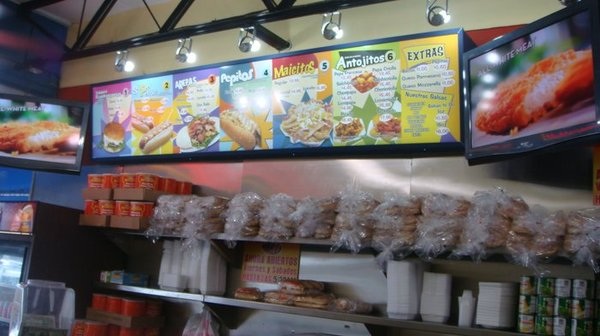 *****  MAO Columbian Fast-Food, 8438 SW 40th Street, Miami, Florida 33231 (305) 551-0506.
I am not sure if I should even tell you guys about this one…MAO Columbian Fast-Food.
Mao is a "hole in the wall" Columbian fast-food/take-out joint…order from the counter…six stools to sit on. Basically there are 3 things to order…hamburgers, hot-dogs, arepas.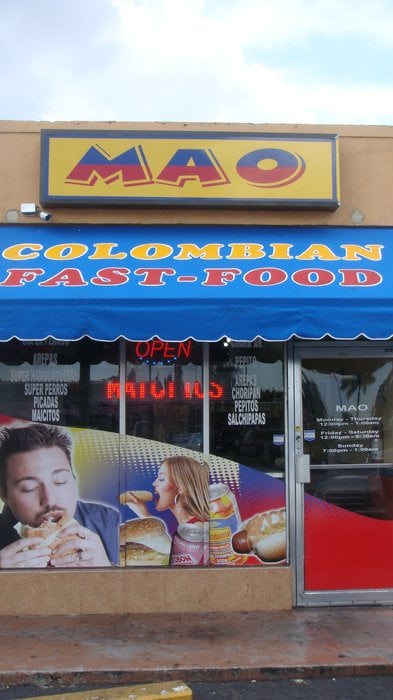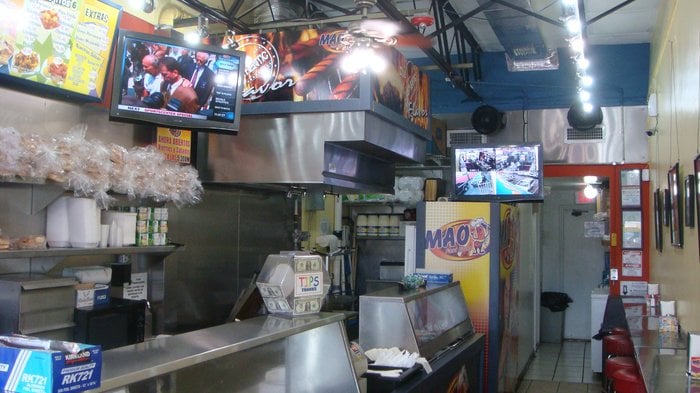 I only tried the hamburger…the beef patty in a bun (unless you stop the counter-guy) is topped with ham, french fries, mayo, fried egg, lettuce, some "unknown sauces" and a pineapple sauce. I know it sounds real scary…but once I bit into the thing, it was pretty-good…Now don't get me wrong, I'm still…a burger-grilled onions-ketchup guy…but I had to try it.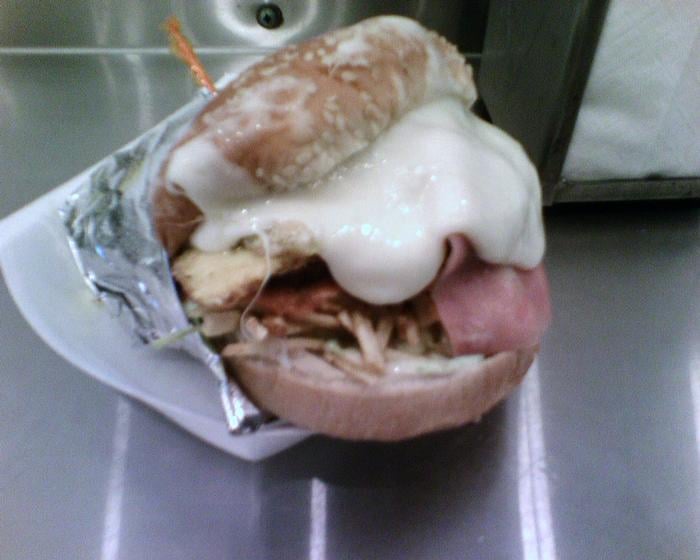 Like I said before, I only tried the burger…but I did see two guys eating hot-dogs that were covered with "God only knows what."
MAO is not for everyone. By the way, when you eat one of these burgers you should consider wearing a bib…messy, messy, messy.
MAO is open Monday-Thursday noon-1am, Friday-Saturday noon-5am and Sunday 7pm-1am. It is absolutley amazing what lengths I will go through to find joints for you guys.