Timpano Chophouse & Martini Bar (Fort Lauderdale)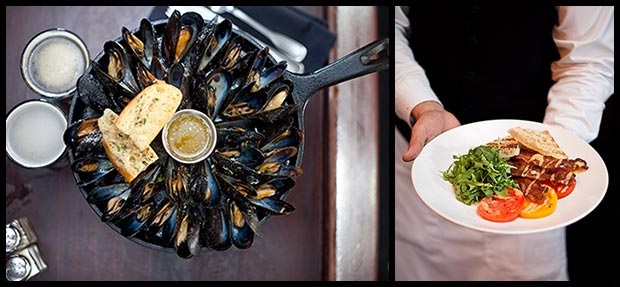 *****  Timpano Chophouse & Martini Bar, 450 Las Olas Boulevard, Fort lauderdale, Florida 33301 (954) 462-9119.
Got an absolutely terrific and I do mean terrific… steak-seafood-Italian joint for you, Timpano Chophouse & Martini Bar in Fort Lauderdale. Just for the record, you should know that there are currently six Timpano Chophouses…Fort Lauderdale, Tampa, Orlando, Napperville IL, Rockville MD and Houston TX.
Before we go any further, you have to wear pants in this joint, so if shorts are your game…end of story.
Take a look at Timpano's website www.timpanochophouse.net… after reviewing the menu/prices/photos…give me one good reason why you wouldn't want to try this joint.
Like I said before, Timpano is a steak/seafood/Italian restaurant. The joint looks real-upscale, but really doesn't take itself all that seriously. The food is terrific. The service is terrific. The decor/ambiance is terrific. On the pricing front, not bad, not bad at all…not exactly bargain basement, but you definitely won't go for your lungs either. Actually, Timpano gives you a real nice bang for the buck (I think my Brooklyn heritage is starting to show). Let me tell you, that on a recent Saturday night I "sampled" some absolutely delicious chicken parmigiana, veal marsala, shrimp fra diablo, bone in rib eye, roasted salmon, onion rings and mashed potatoes.
Even though I couldn't wear my shorts-tee shirt ensemble, I really enjoyed Timpano…and I think that you will too.
 Timpano is open Monday-Friday for lunch 11am-4pm…and for dinner, Sunday 5pm-10pm, Monday-Wednesday 4pm-10pm, Thursday 4pm-11pm and Saturday 5pm-midnight.