Donut Gallery Diner (Key Biscayne)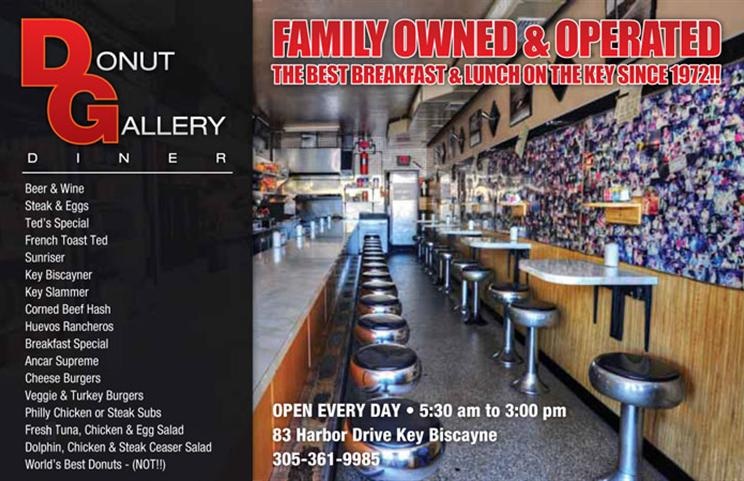 *****  Donut Gallery Diner, 83 Harbor Drive, Key Biscayne, Florida 33149 (305) 361-9985.
This is a real simple one.
Donut Gallery has been around for 35 years. Donut Gallery has a counter and 24-stools to sit at. Donut Gallery doesn't have donuts. Donut Gallery is a great "hole in the wall" breakfast/lunch joint which is open 7-days a week 5:30am-3pm. Donut Gallery's "house special" is a toasted buttered English muffin topped with bacon, ham, American cheese, egg and tomato…that is not to be missed.
You can check menu/prices/info at donutgallery.com.
Donut Gallery is my kind of joint! It does have one fault it's- Cash Only!