Rita's (Boca Raton, Boynton Beach, Pembroke Pines, Royal Palm Beach & Tamarac)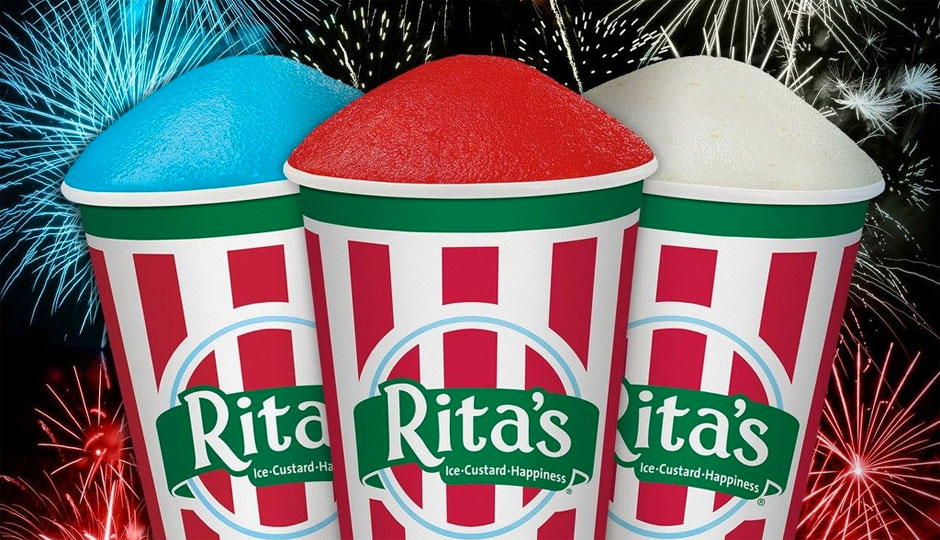 Rita's, 9858 Glades Road, Boca Raton, Florida 33434 (561) 479-1740.
Rita's is an "ices-custard" chain which currently has locations in 18 states…for right now, South Florida has joints in Boca Raton, Boynton Beach, Pembroke Pines, Royal Palm Beach and Tamarac, with plans to open loads more. Take a look at Rita's website www.ritasice.com for locations/menu/details.
The other night around  7pm, I stopped by the "newest" Rita's in Boca Raton. The joint had a line of about 15 people…Give or take, one or two people, every person had a "buy one get one free coupon."…so we'll have to wait and see if the "following" is for real or not.
I will tell you, that I found the Rita's signage to be very confusing…the joint has a ton of products and supposedly makes 4 flavors of ices fresh each day…there is low-calorie stuff, sugar-free stuff. After getting my ices (lemon), I hung-around a for 20 minutes or so and noticed that almost every person on line had to have the counter-people explain the menu-offerings…this is not a good sign to me (pun intended)…After-all, Rita's isn't trying to do brain surgery here.
I will tell you, that the the ices that I had were no big deal and I found absolutely nothing so spectactular at this joint, that would make me run back real soon.
I could be wrong here, but I think that I would rather be the franchisor of this concept than the franchisee who has to make his/or her daily living from this business.