Tarks Clam Stand Of Dania (Dania)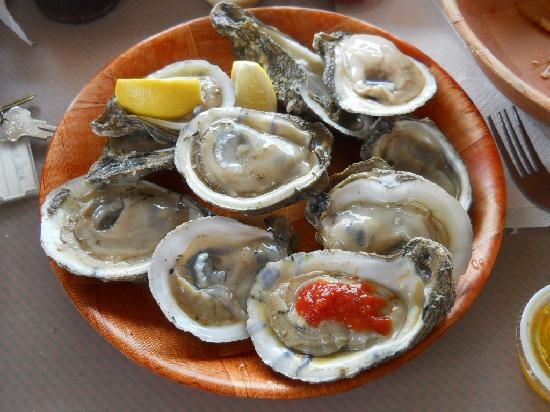 http://members.aol.com/tarksdania/tarksclamstand.html. This is the consummate/ultimate "hole in the wall" seafood joint…mini-sit down-counter/and a few tables. If you wear anything but tee shirts/shorts you will look real and I do mean real…silly.
Take a look at the menu/prices listed on the website…real reasonable prices and absolutely great food. Although this joint is seafood "oriented"…the chicken wings and steak are also very good.
Like I said before, this is a hole in the wall…so do yourself a favor and don't plan on showing up with loads of friends…seating is real-sparse.
Tarks has been around since 1966…It has an enormous "local" following, so when you are stuffing your face, speak "Danian." If you are looking for fancy, this joint ain't for you.
Tarks is open 7 days a week 11am-10pm except Saturday 11am-11pm.
I highly recommend Tarks… its food-decor-menu-prices-service make it the perfect "seafood" joint.