Rosalita's Tex-Mex Grill (Atlantis)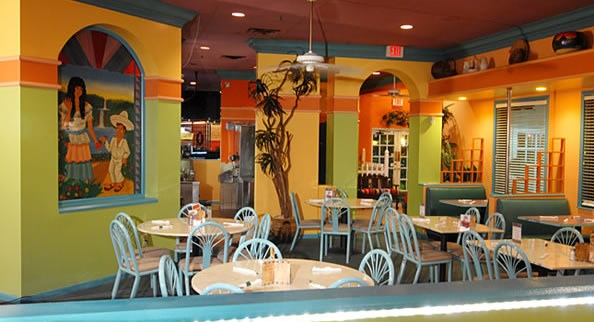 *****  Rosalita's Tex-Mex Grill, 5949 Congress Avenue, Atlantis, Florida 33462, (561) 964-5747.
Last night, I ate at a Tex/Mex joint aptly named Rosalita's Tex-Mex Grill…and I have to tell you, that the food, service and ambiance were absolutely terrific. This family-owned joint, has been around something like 13 years and I am sorry that I didn't "get there" sooner…Take a look at Rosalita's website www.rosalitas-tex-mex-grill.com  for menu/prices/photos/details.
Just so you know, tee shirts/shorts are just fine… reasonable prices…plenty of  good food for the money…very pleasant wait-staff…and a very relaxed easy going decor.
Last night I got to practice my Spanish…ordering, tortilla soup, taco salad, chicken quesadilla, beef taco, chicken taco, cheese enchilada and shrimp fajita. Amazingly, the waitress got the order perfect…so there is still hope for folks (like me) who got a "D" in high school espanol.
Rosalita's is open 7-days a week for lunch and dinner.