New Chinatown Restaurant (Miami)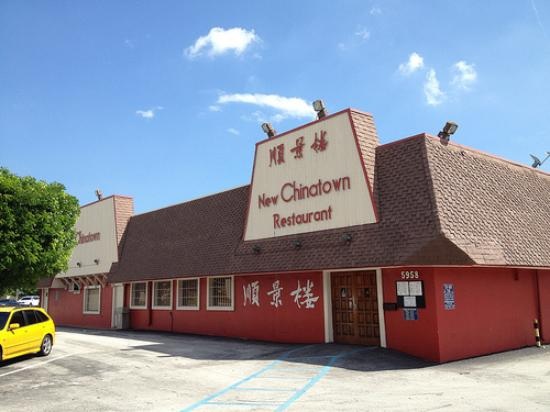 *****  New Chinatown Restaurant, 5958 South Dixie Highway, Miami, Florida 33143, (305) 662-5649.
My "on-going quest" to find good New York Chinese Food down here in South Florida brought me (last night) to a joint named New Chinatown Restaurant in South Miami. Now hear this…the round-trip car ride of 110 miles was worth the $3.89 per gallon.
Not exactly upscale…but probably nicer looking than your neighborhood favorite, New Chinatown has been in business something like 25 years. The menu is loaded with all of the standards and I have to tell you that the wonton soup/egg roll/roast pork fried rice/ spare ribs/General Tso's chicken/lobster cantonese/pepper steak were all very good…this was some of the best Chinese food that I have eaten in South Florida. Would this joint make it in New York City's Chinatown?…I think it would.
New Chinatown is open Monday-Thursday 11:30am-11pm, Friday-Saturday 11:30am-11:30pm and Sunday noon-11pm.
This "one" is a rare find…