Tropical Acres Steakhouse (Fort Lauderdale)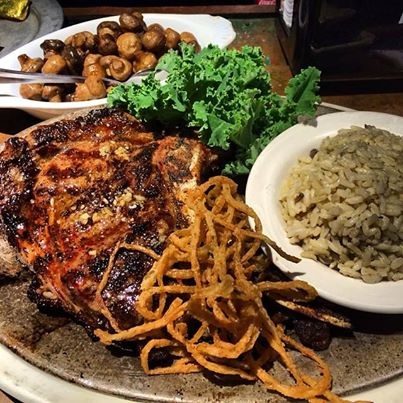 *****  Tropical Acres Steakhouse, 2500 Griffin Road, Fort Lauderdale, Florida 33312 (954) 989-2500.
A few reviews ago, we discussed  the never-ending search to find "moderately" priced steakhouses (Manero's 8/28/08 & Raindancer 8/29/08) that serve great food at reasonable prices and have waiters-waitresses who don't treat you like crap…say hello to Tropical Acres which has been in business since 1949. Checkout this joint's website at www.tropicalacres.com for menu/prices/details.
Tropical Acres has terrific food…steaks, seafood, not to mention a handful of Italian dishes. Great wait-staff…and prices that are something like 50% less than those charged by the Robber Barons…they and you know who they are. The joint is just fancy enough to warrant your throwing on a pair of long-pants, but I think that shorts won't get you "shown" the door.
Like I said before, the joint has been around since 1949, so just maybe it has been doing something right. Tropical Acres is open 7 days a week from 4:30pm-10pm…please note that it is closed on Sundays, July-October.