Raindancer Steak House (West Palm Beach)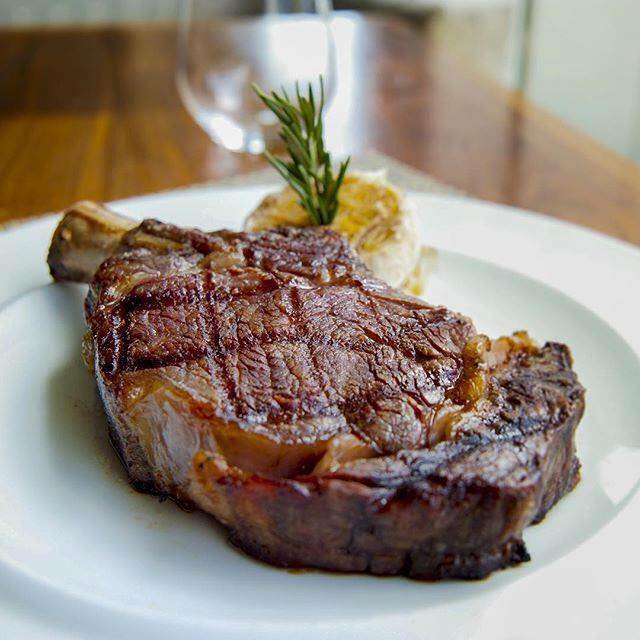 *****  Raindancer Steak House, 2300 Palm Beach Lakes Boulevard, West Palm Beach, Florida 33409 (561) 684-2810.
I don't know about you, but I've had it with these "upscale" steakhouses…you know the ones, Morton's New York Prime, Ruth's Cris, Chops, Abe & Louie's (just to name a few), that cost you an arm and a leg and have servers that make you feel as if you are an idiot.  You know exactly what I am talking about…These are the joints, where nothing and I do mean nothing, comes with the steak/entree and salads and sides cost you a day's pay…
If you are in the mood for a real good steak or some top-notch seafood, give Raindancer Steak House a try. The joint has been around since 1975… Real easy going (tee shirt/shorts do just fine here), no white-table cloths, great food, great "attitude-less" wait-staff. Take a look at Raindancer's website at www.raindancersteakhouse.com for menu/prices/details.
Just so we are straight, Raindancer isn't some $9.99 salad/steak/side joint. Just off the top of my head, a "soup to nuts" steak-meal is going to run you something like 50 bucks a head, give or take a few dollars. This joint's seafood is as good as its meat game. Another beautiful thing about Raindancer, is that all entrees come with a potato or rice pilaf side and a fantastic salad bar…don't think Shoney's, or Golden Corral…
You now have a great steak-seafood house, that's not going to break you. The joint is open, Sunday-Thursday 5pm-10pm and Friday-Saturday 5pm-10:30pm.