Little Anthony's Diner (Tucson, Arizona)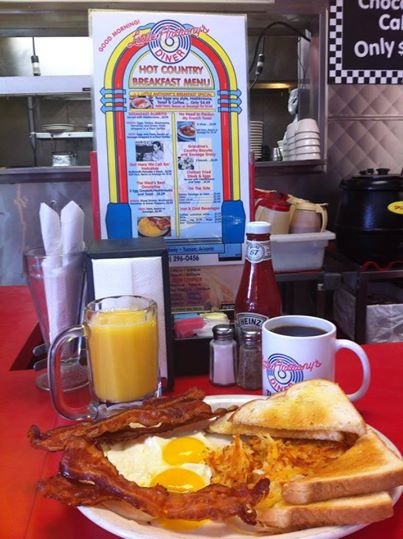 *****  Little Anthony's Diner, 7010 East Broadway, Tucson, Arizona 85710, (520) 296-0456
I know that this site is dedicated to finding the best joints in South Florida. That said, last week I had lunch at a joint named Little Anthony's Diner located in Tucson, Arizona. Check this joint's website at www.littleanthonysdiner.com.  Everything that you need to know about this joint is listed.
Absolutely perfect…Great decor. Great food. Great big portions. Great and I do mean great wait-staff. Great prices.
It's just too bad that this joint isn't down here in South Florida.
Anyway…if you ever get out to Tucson, you now have an absolutely great joint for breakfast-lunch-dinner.