Nippers Sports Bar & Grill (Boca Raton)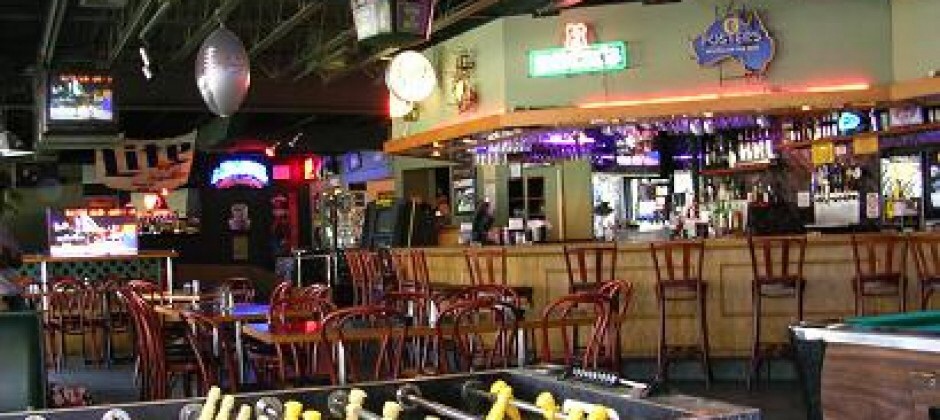 *****  Nippers Sports Bar & Grill, 21069 S. Military Trail, Boca Raton, Florida 33486 (561) 338-4111.
You know and I know, that there are more Sports Bars in South Florida than there are Chins in a Chinese phone-book.
The other day…actually it was the other night…I found Nippers which is located in Boca Raton. Take a look at this joint's website at www.nippersbarandgrill.com for menu/prices/hours/photos/details.
Nippers' decor is typical-South Florida…wood bar, wood booths, wood tables, flat screen tvs, pool tables and a few video games.
Nippers has two things that separates it from the other sports bar joints in the area. (1) The joint has absolutley amazing hours. Monday-Friday 3pm-5am and Saturday-Sunday 9pm-5am. A full menu is served until 4:15am every day and there is delivery service every day until 3am. (2) The food is a step or two above "usual" sports bar stuff. I recently sampled the joint's mini-burgers, Philly cheese-steak sub, chicken parmesan sub and french fries…all were right on the money. By the way, the menu is loaded with appetizers, wraps, salads, subs, pizzas, sandwiches, burgers and entrees. The joint's prices are exactly what you'd expect.
You folks who live in Boca Raton and the surrounding area, should take particular note of the fact that this joint is open to 5am and delivers until 3am.