Earl Of Sandwich (Wellington, Tampa & Lake Buena Vista)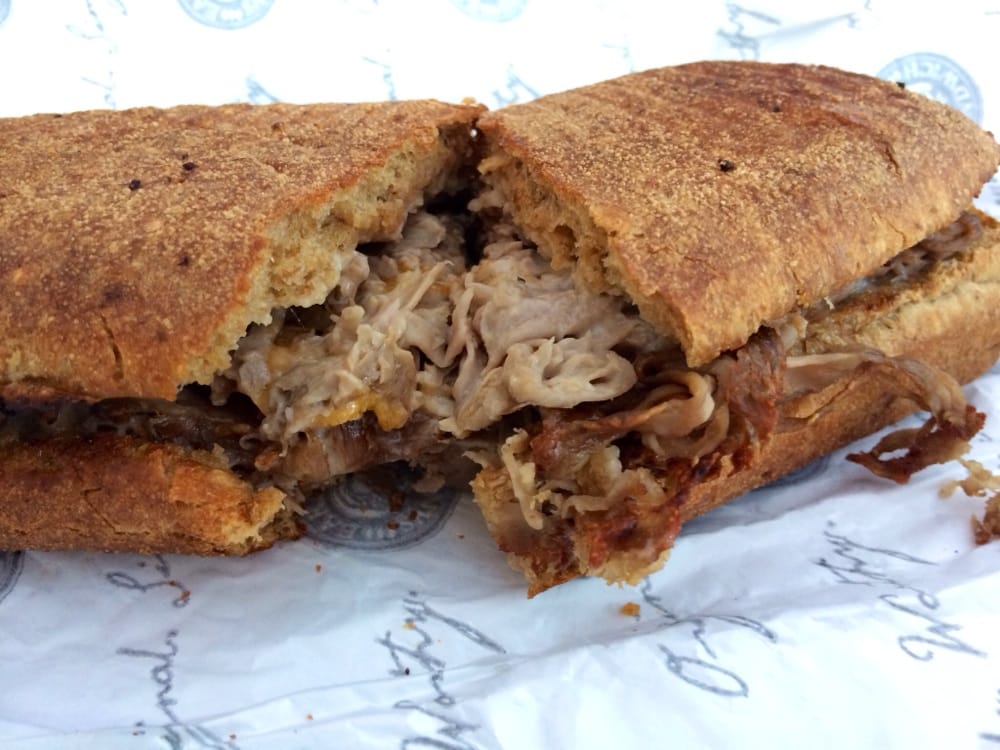 *****  Earl Of Sandwich, 10300 West Forest Hills Boulevard (Wellington Green Mall), Wellington, Florida 33414 (561) 296-1762.
Earl Of Sandwich is a small fast-food chain that specializes in sandwiches (that makes sense), wraps and salads. There are currently 8 locations, 3 of which are located in Florida….Tampa, Wellington and Lake Buena Vista.
Take a look at this joint's website at www.earlofsandwichusa.com for menu/prices/hours/locations and other details.
Like I said before, right now Earl Of Sandwich only has 8 locations…The odds say, that you have never heard of this chain. I will tell you, that the Lake Buena Vista joint is located in the Downtown Disney Marketplace and another is located in  Las Vegas' Planet Hollywood  Resort & Casino so "the word" is definitely going to spread about this chain.
As for the food…now keep in mind, that Earl's is a fast-food…order/pickup at the counter joint…the food is heads and shoulders above the Subways and most of the sandwich/salads/wraps joints that dot the malls and strip centers of America. I have eaten at both the Wellington (2 times) and Lake Buena Vista (3 times) joints… the meatball, roast-beef and grill cheese sandwiches are as good, if not better than the ones that your favorite sub joint or diner makes. By the way, these 2 locations are not located in food-courts…they are separate restaurants with their own entrances and seating…I don't know the setups of the other 6 locations.
As previously mentioned, the Lake Buena Vista joint is located at the Downtown Disney Marketplace. I think that if you look-up the term "goldmine" in your dictionary, you will find a picture of this particular Earl location. All 3 times that I was at this joint, there were lines out-the-door…Location, location, location combined with delicious food, fast counter service, great looking old-English decor and very reasonable prices is the name of the game there.
Earl's location in the Wellington Green  Mall is open Monday-Saturday 10am-9pm and Sunday 11am-6pm.