Fat Lou's Sports Entertainment & Grill (Hallandale Beach)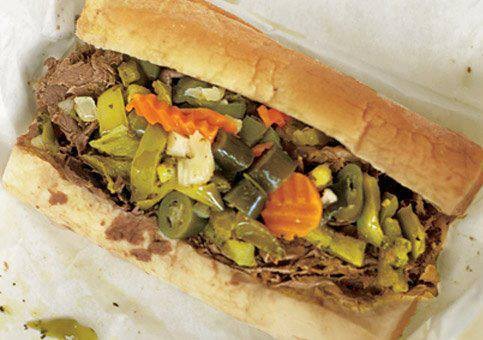 *****  Fat Lou's Sports Entertainment & Grill, 1040 W. Hallandale Beach Boulevard, Hallandale Beach, Florida 33009 (954) 458-3787.
Do me a favor and check Fat Lou's website at www.fatlous.com. The website has menu/prices/and a ton of pictures that should give you some idea as to what this joint is all about.
Just so you know, Lou's isn't  exactly a sports/bar as it only serves beer and wine, in fact it doesn't even have an actual bar…in addition, you won't find the obligatory 40,000,000 flat screen tv sets, maybe there are 6 or 7.
Let's call Lou's a hoagie-grinder-sub-hot dog-hamburger-gyro joint that serves great food.  The website describes the joint as a "Chicago Eatery" and the owner is apparently a Chicago Cubs and Chicago Bears fanatic…as the decor is dedicated to these two teams. As a matter of fact, today while eating lunch, every tv set was playing the Cubs vs. Pirates game.
The website I gave you has menu/pricing details. Let's just say, that Lou's makes great wings, salads, burgers, subs, hot dogs, french fries, onion rings…At today's lunch, I "sampled" a N.Y. Jumbo Hot Dog, a ribeye steak hoagie, a chicken parm hoagie, buffalo style wings, french fries, onion rings, and a hamburger…No, I didn't eat alone.
There is wait-staff service…but you get your own "unlimited" soda- beverages from two dispensing machines…Lou's has something that I have never seen in any other restaurant…the machines have both Coca Cola and Pepsi Cola products side by side…This afternoon, I must have had 3 glasses of Coke, and 2 glasses of Pepsi.
Casual? I think if you check Webster's for the definition of CASUAL, you will find a picture of this joint.
Anyway…check Fat Lou's website to fully "appreciate" as to what is going on in this joint.
Fat Lou's is open 7 days a week…Monday-Saturday 11am-midnight…Sunday 11am-8am.