Da Vinci Italian Restaurant (Boynton Beach)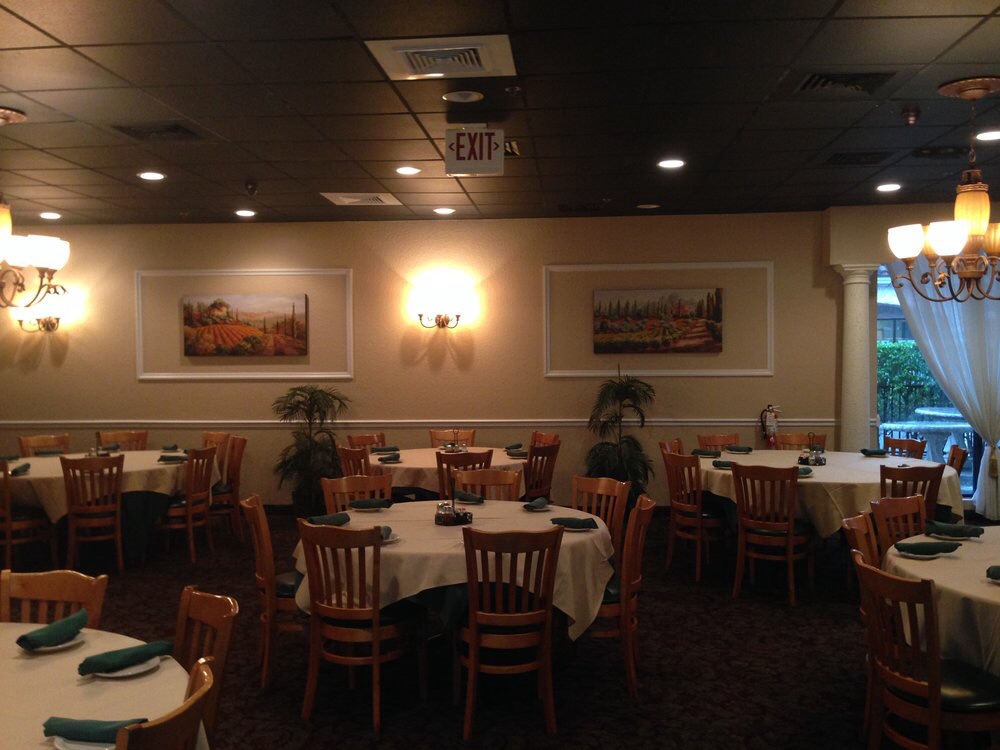 *****  Da Vinci Italian Restaurant, 1655 Boynton Beach Boulevard, Boynton Beach, Florida 33437 (561) 738-7011.
Da Vinci Italian Restaurant is a neighborhood red-sauce Italian joint located in Boynton Beach. You know the game here, soup or salad/garlic rolls/entree with a pasta side.
I have eaten in this joint exactly twice and the food was okay…nothing great, decent stuff. The joint has a full-lineup of pizza, pastas, seafood-chicken-meat-veal entrees. The prices are pizza-joint prices. Da Vinci has indoor and outdoor patio seating.
You know and I know, that there are literally a million Italian joints just like Da Vinci in South Florida, so why a coveted ***** from Jeff Eats? First, the food is okay so no worry about a late night Delray Hospital Emergency Room food-poison visit…Second, the people who run this joint bend over backwards to please their customers. On both visits, I watched the general manager greet every person who walked through the front door…stop by every table and ask how everything was…and help the wait-staff in bringing food to tables.
Da Vinci is open 7 days for lunch and dinner. On the two nights that I was there, both inside/and outside dining areas were full.
If you live in  the Boynton Beach area…Da Vinci is worth a try.