Maggiano's Little Italy (Boca Raton)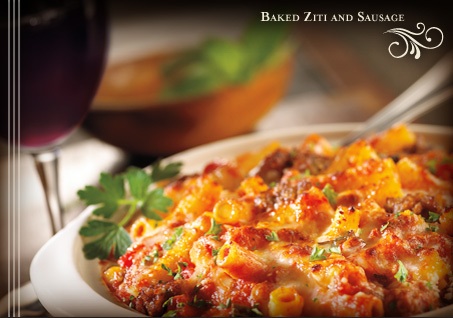 www.maggianos.com.
Maggiano's is a national chain of "up-scale-looking" Southern Italian Restaurants. The website will give you menu/pricing/locations…If I have read the "map" correctly, Maggiano's is currently in 22 states which includes 4 locations in Florida…Boca Raton, Jacksonville, Orlando and Tampa.
Maggiano's decor is as "handsome" as most of South Florida's "top-notch" Italian and steakhouse restaurants…the website has photos which will give you some idea as to what I am talking about.
Now let's talk food. Maggiano's menu is loaded with all kinds of appetizers, soups, salads, pastas, meat-veal-seafood-chicken entrees and desserts…sorry, no pizza. The food (now get this) is absolutely delicious. There are 2-ways that you can order…individual…or family style. Hopefully "individual" speaks for itself…Maggiano's has a "Family Style Lunch" and a "Family Style Dinner." Now stay with me…when you order "Family Style" the whole table picks various appetizers, pastas, entrees, desserts, etc., which are then shared and (here's the great part) the amount of food is all-you-can-eat. Trust me, Maggiano's has this Family Style-All-You-Can-Eat thing down to a science…it is basically a variation on the old Chinese proverb: 1 from column A, 2 from column B.
On my two outings to this joint, I "sampled"…fried zucchini, lasagna, chicken marsala, veal parmigiana, chicken cacciatore, shrimp oreganata…everything was absolutely delicious.
Now for the kicker…this joint makes a dessert called Apple Crostada that is absolutely fantastic…you can read the website for details as to how it is actually made… but for right now, "think" McDonald's "fried apple pie" covered in vanilla ice cream…by the way, McDonald's replaced the "fried apple pie" with "baked apple pie" in 1992. Anyway…this dessert is incredible and it alone is worth the price of the meal. One final thought…if you order "Family Style" you can have all of the Crostadas that you want.
Although Maggiano's is done-up as a fancy looking joint, tee shirt/shorts are just fine. Individual prices are no more than your favorite neighborhood "mom and pop" joint…"Family-Style" ordering is going to run you about 25 bucks a head.
Maggiano's is open 7 days a week for lunch and dinner. It is always jammed.