Ellie's 50's Style Diner (Delray Beach)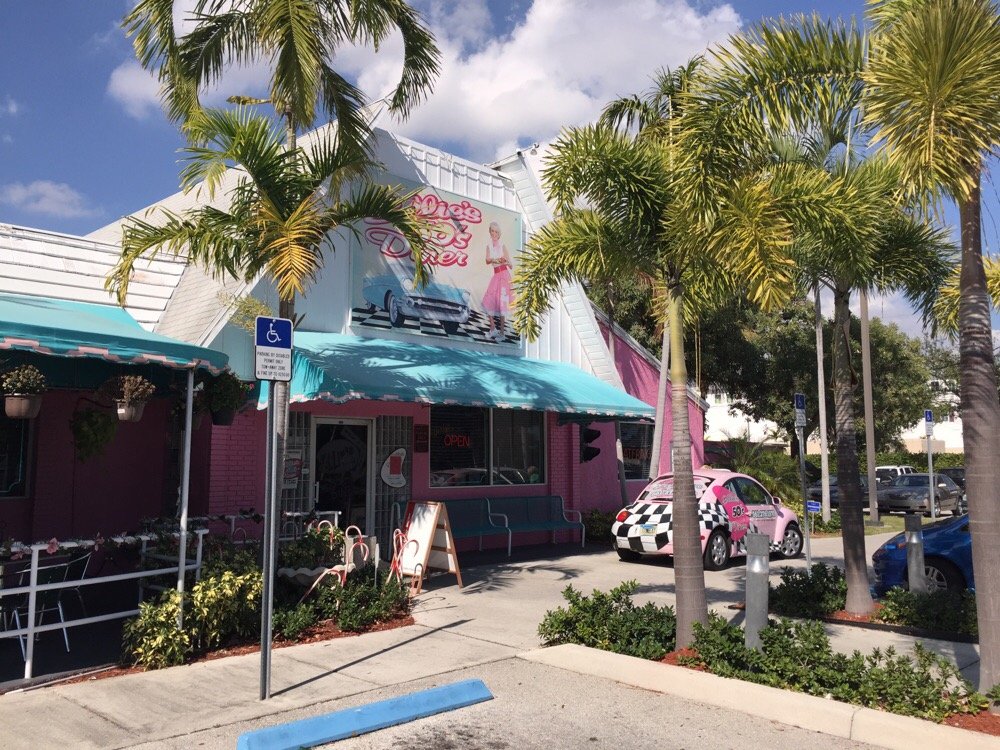 *****  Ellie's 50's Style Diner, 2410 North Federal Highway, Delray Beach, Florida 33483 (561) 276-1570.
Ellie's name says it all…a 1950's diner. It's not a real 1950's relic, but when you are inside you'll really enjoy the fountain-counter, booth seating, formica tables, juke box and black and white checkerboard floor…not to mention a full diner menu that is loaded with appetizers, soups, salads, burgers, sandwiches, meat-fish-chicken entrees…there also plenty of ice cream, pies and cakes.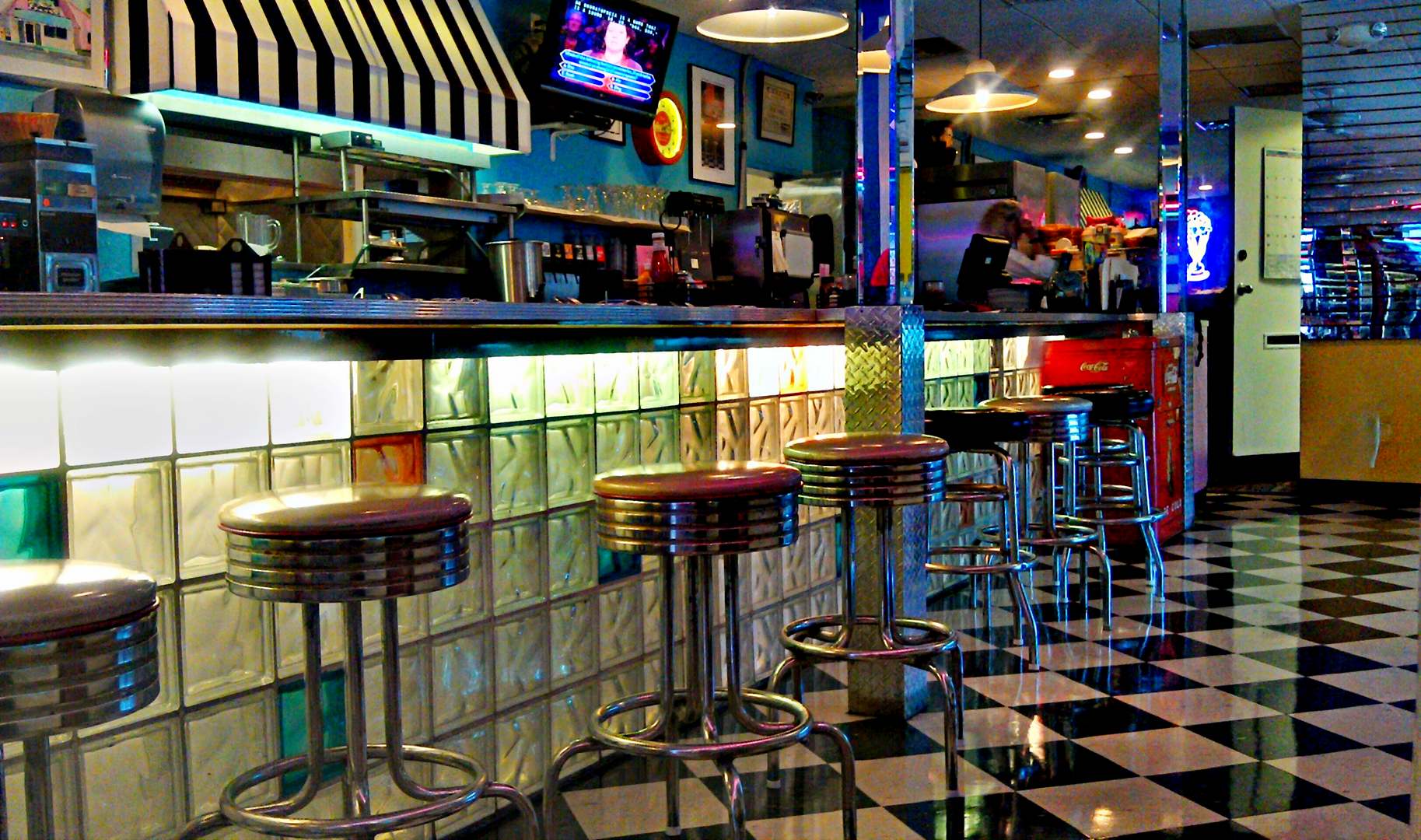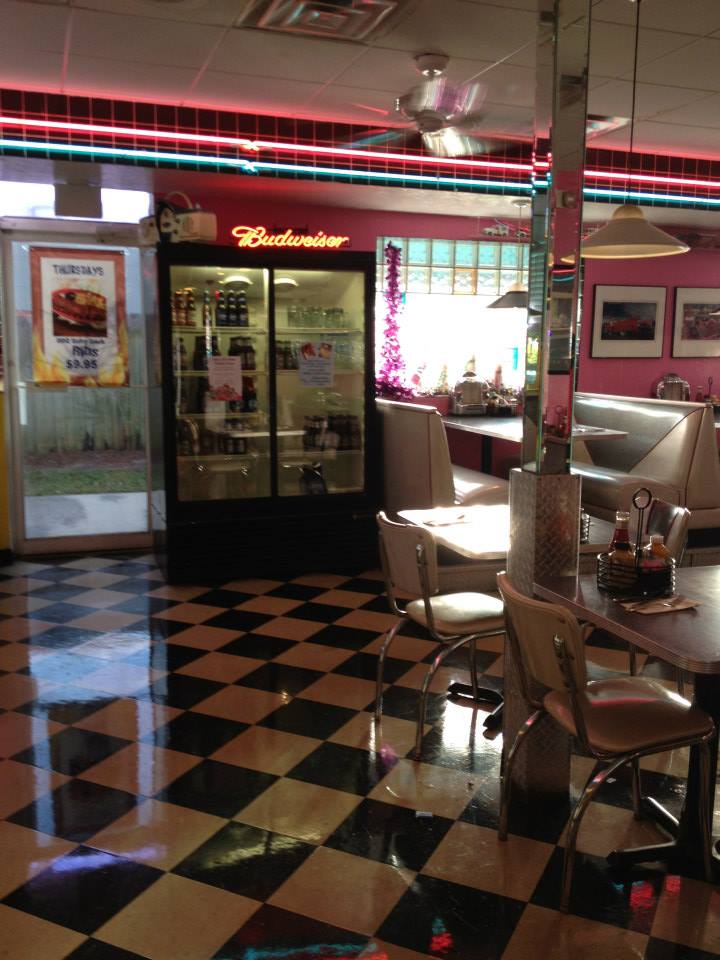 Ellie's food is DINER FOOD…This is not a gourmet restaurant. Over the years, I have eaten at Ellie's something like 10 times. Great place for a greasy burger (meant as a compliment) and french fries…tuna fish on rye toast…meatloaf…hopefully you get the picture.
Take a look at Ellie's website at www.elliescatering.com for menu/pricing/and a virtual tour of the joint.
By the way, attached to the "diner" is a full catering facility…I have been to two catered affairs, one was a 1950's themed  50th birthday party for 100 and the other was a wedding for something like 150 and both parties were sensational.
Ellie's does breakfast, lunch and dinner…Sunday-Thursday 8am-9pm and Friday-Saturday 8am-10pm.
If you wear saddle shoes you will look real stupid…but tee shirt/shorts will be just fine.