Tony Dell's Italian Restaurant (Boca Raton)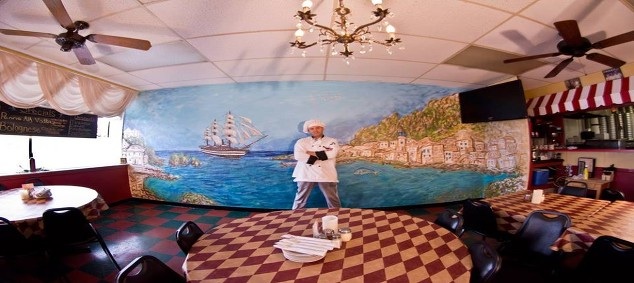 *****  Tony Dell's Italian Restaurant, 9846 Sandalfoot Boulevard, Boca Raton, Florida 33428 (561) 482-0555.
Tony Dell's is the consumate "hole in the wall…mom and pop" Southern Red Sauce Italian joint. Tony Dell's is located in a miniscule strip shopping center…so I would suggest that (1) you call for directions and (2) make a reservation because the joint maybe has 7-8 tables.
Tony Dell's has been  in business for something like 30-35 years maybe even longer…its current owner Robert, started as a dishwasher when the joint first opened. Now…don't get nervous, Robert must have learned his lessons well, because the food he makes is absolutely delicious…he has been the owner for about 20 years.
Tony Dell's has all of your favorite pastas and meat-chicken-fish entrees…it also makes some very good thin-crusted pizza.
This is a real easy going joint, so tee shirts/shorts are just fine. This restaurant is so-small, that there is usually only one waitress handling orders…and "Tony" (really Robert) cooks the food right in front of you…because his kitchen is part of the dining room…look I told you, that this was a small joint.
Over the years, I must have eaten dinner in Tony Dell's at least 10-15 times. The food is delicious and is priced like a neighborhood pizza joint.
Tony Dell's does dinner only…call for days/times of operation…and reservations.