The Big Cheese Of Miami (Miami)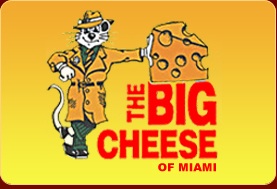 *****  The Big Cheese Of Miami, 8080 SW 67th Avenue, Miami, Florida 33143, (305) 662-6855 6855.
I just did a writeup on Wall's Old Fashioned Ice Cream…and I was thinking that I would be remiss if I didn't tell you about a terrific "mom and pop" Southern Italian Red Sauce joint named The Big Cheese which is located directly across the street from Wall's…this way, you can kill two birds with one stone—eating pizza, pasta etc. and then topping  the meal off with ice cream. If you are dieting, don't read any further.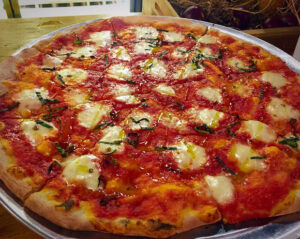 Take a look at The Big Cheese's website at bigcheesemiami.com for a full "explanation" of its menu/pricing. Absolutey delicious pizza, pastas, subs, entrees all at very- very reasonable prices. This joint been around for something like 25 years and has an enormous following.
The Big Cheese is open 7 days a week for lunch and dinner.