Jack's Pizza & Italian Restaurant (Delray Beach)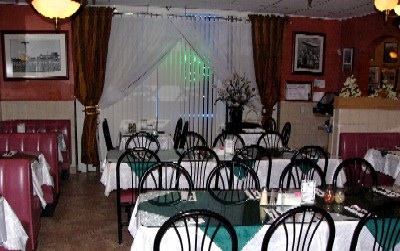 *****  Jack's Pizza & Italian Restaurant, 14856 South Military Trail, Delray Beach, Florida 33484 (561) 638-5552.
Jack's is a "mom and pop" red-sauce Southern Italian joint.
A couple of years ago, a number of friends raved about Jack's New York style pizza…claiming it was one of the best pizzas in South Florida…accordingly, I made a trip to Jack's and had the pizza, which trust me on this, was far from being a top-notch pie…as a matter of fact, it was just passable.
Anyway…a few days ago, I revisited Jack's and for what it's worth, the pizza is still no great shakes…
Like I said before, Jack's is a red-sauce "mom and pop" joint… check its website  www.jackspizzadelraybeach.com for menu/pricing.
During my most recent "visit" I found some of Jack's (pizza aside) other food such as eggplant rollatini, shrimp marinara and veal marsala to be quite good.
Jack's is worth a shot if you live in the Delray Beach/Boca Raton area. It is open 7 days a week for lunch and dinner.
By the way, the friends who first recommended Jack's pizza, still swear by the pizza…I say, live and let live.