11th Street Diner (Miami Beach)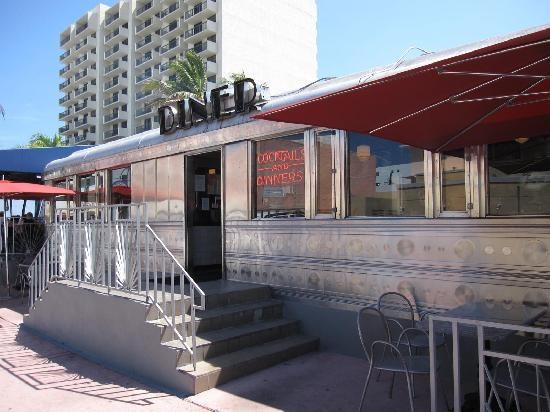 *****  11th Street Diner, 1065 Washington Avenue, Miami Beach, Florida 33139 (305) 534-6373.
The other day, Guy Fieri the terrific host of the Food Network's "Diners, Drive-ins & Dives" program did a segment on the 11th Street Diner. The story that was "told" is that the 11th Street Diner is an old 1948 New Jersey diner that was shipped and re-assembled in Miami Beach in 1992…that in addition to all of the "expected" diner foods, 11th Street Diner "does" many dishes that border on being gourmet stuff…that all of the food is terrific…the ambiance/decor are terrific… the prices are diner prices…and that the joint is open 24 hours a day.
Over the years I have eaten in the 11th Street Diner a total of 6 times…that's 3 breakfasts, two lunches and 1 dinner…Guy's reporting is right on the money…