American Rock Restaurant Bar & Grill (Deerfield Beach)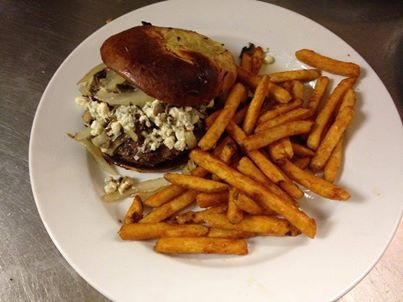 American Rock Restaurant Bar & Grill, 1600 East Hillsboro Boulevard (Cove Shopping Mall) Deerfield Beach, Florida 33441 (954) 428-4539.
If you are 21 years old and like Rock n Roll karaoke, cover bands and beer, then you will enjoy this joint. Check its menu/entertainment schedule at www.americanrockbar.com.
 Last night I and 7 others ( all of us well over the age of 21) gave this joint a try… American Rock has a  tyrpical "bar" menu loaded with appetizers, burgers, sandwiches and entrees…to be kind, let's just say that the food is fair and the service extremely spotty. Trust me, we won't be back for the food.
Last night Crazy Fingers a Grateful Dead tribute band had the joint rocking…the group is extremely talented…
American Rock is for a young-drinking crowd. Booze and Rock N Roll music are the game here…Food is just an afterthought.
 American Rock is open 7 days a week.
You now know what you need to know about this joint.