U.S.A. Pizza (Pompano Beach)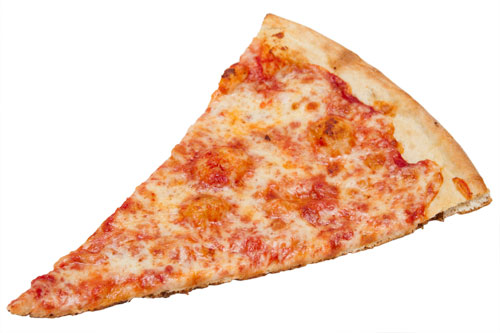 *****  U.S.A. Pizza, Festival Flea Market Mall, 2900 West Sample Road, Pompano Beach, Florida 33073 (954) 979-4555.
If you want a terrific slice of New York Style Pizza…then you have to try U.S.A. Pizza which is located in the Festival Flea Market Mall's food-court.
This joint makes one of the best slices that I have eaten down here in South Florida. Yeah yeah…I know that U.S.A. is located in a food-court, but that's where the joint just happens to be.
The slice folds real nice…and when you point it down, drops of brown colored oil drip right out. Nice sweet sauce, thin crust…I am telling you that the pizza is delicious.
The Festival Flea Market Mall is opened Monday-Friday 9:30am-5pm and Saturday-Sunday 9:30am-6pm.
By the way, one bay to the right of U.S.A. Pizza is a knish "guy" who makes some of the most delicious knishes that you have ever eaten. For the moment, the name of this joint slips my mind, but you can't miss it…the display case is filled with all different kinds of knishes…the kasha knish and the potato knish are my favorites and are as good as anything that the 5 boroughs ever served.