Pizza Time Italian Restaurant (Coral Springs)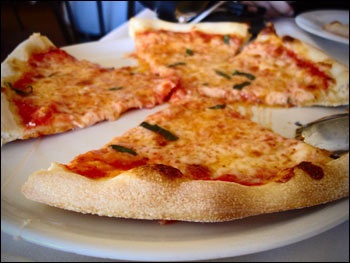 *****  Pizza Time, 11504 West Sample Road, Coral Springs, Florida 33065 (954) 753-7828.
If you live in Coral Springs you probably know all-about Pizza Time…the joint is or should be a landmark.
Rather than beating around the bush, Pizza Time is one of the best "mom and pop" Southern Italian Red Sauce joints in all of South Florida. There is nothing fancy whatsoever about Pizza Time…terrific pizza, pastas, fish-seafood, chicken and veal-meat entrees. Good prices.
This joint is open 7 days a week for lunch and dinner. While you are waiting to get in, checkout the takeout business that Pizza Time does. Pizza Time's website is at www.pizzatimeinc.com.
By the way, in Parkland there is a joint called Pizza Time Caffe, 6620 Parkside Drive, Parkland Florida (954) 345-8665. Rather than going into lengthy detail (because I have forgotten the whole story), this joint was in the past somehow connected/related to the original Pizza Time Italian Restaurant, but isn't anymore. Anyway…I just wanted to let you know, that this Pizza Time Caffe isn't half-bad. As a matter of fact it was pretty good the 2 times that I tried it. So you now have two joints for pizza etc., in the Coral Springs/Parkland area to choose from…the Pizza Time Caffe website is at www.pizzatimecaffe.com.