Lucille's American Cafe (Weston)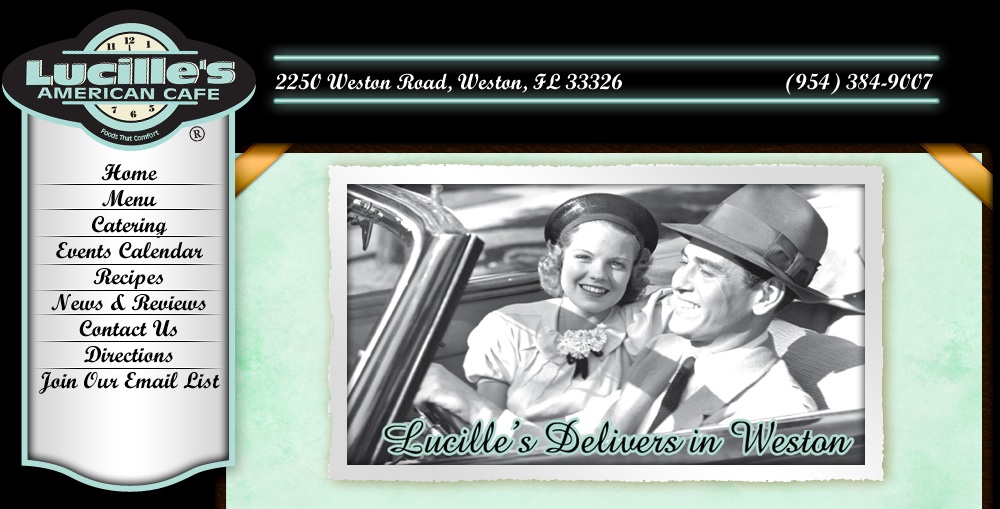 ***** Lucille's American Cafe, 2250 Weston Road, Weston, Florida 33326, (954) 384-9007.
Before I start yapping about Lucille's American Cafe, do yourself a favor and check its website at www.lucillescafe.com for menu/pricing and other details about this 1940's style diner.
This joint is terrific. It looks like a real 1940's in-line diner. It has all of the "blue plate specials" that 1940's diners had plus a "million" other things. It has great food. Large portions. Terrific wait-staff. Very reasonable prices.  I absolutely love this joint's meatloaf, chicken pot pie and country fried steak.
Lucille's is open 7 days a week for lunch and dinner.