Arbetter Hot Dogs (Miami)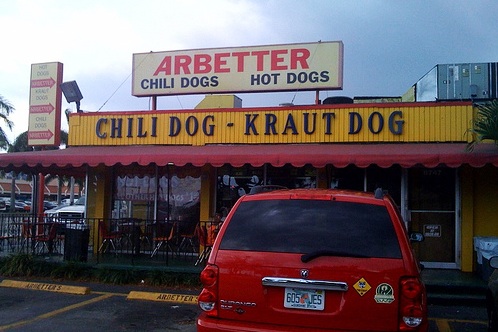 *****  Arbetter Hot Dogs, 8747 SW 40th Street, Miami, Florida 33165 (305) 207-0555.
Arbetter is a HOT DOG STAND. Arbetter has been in business for something like 40 years. Arbetter always has lines. Arbetter has limited seating inside and outside. Arbetter's hot dogs (boiled or grilled) and french fries are terrific…I usually don't say that about "boiled" dogs (grilled is my preference.) Arbetter is open 7 days a week from 10:30am-8:30pm.
You should try Arbetter Hot Dogs.