Las Fajitas (Boca Raton)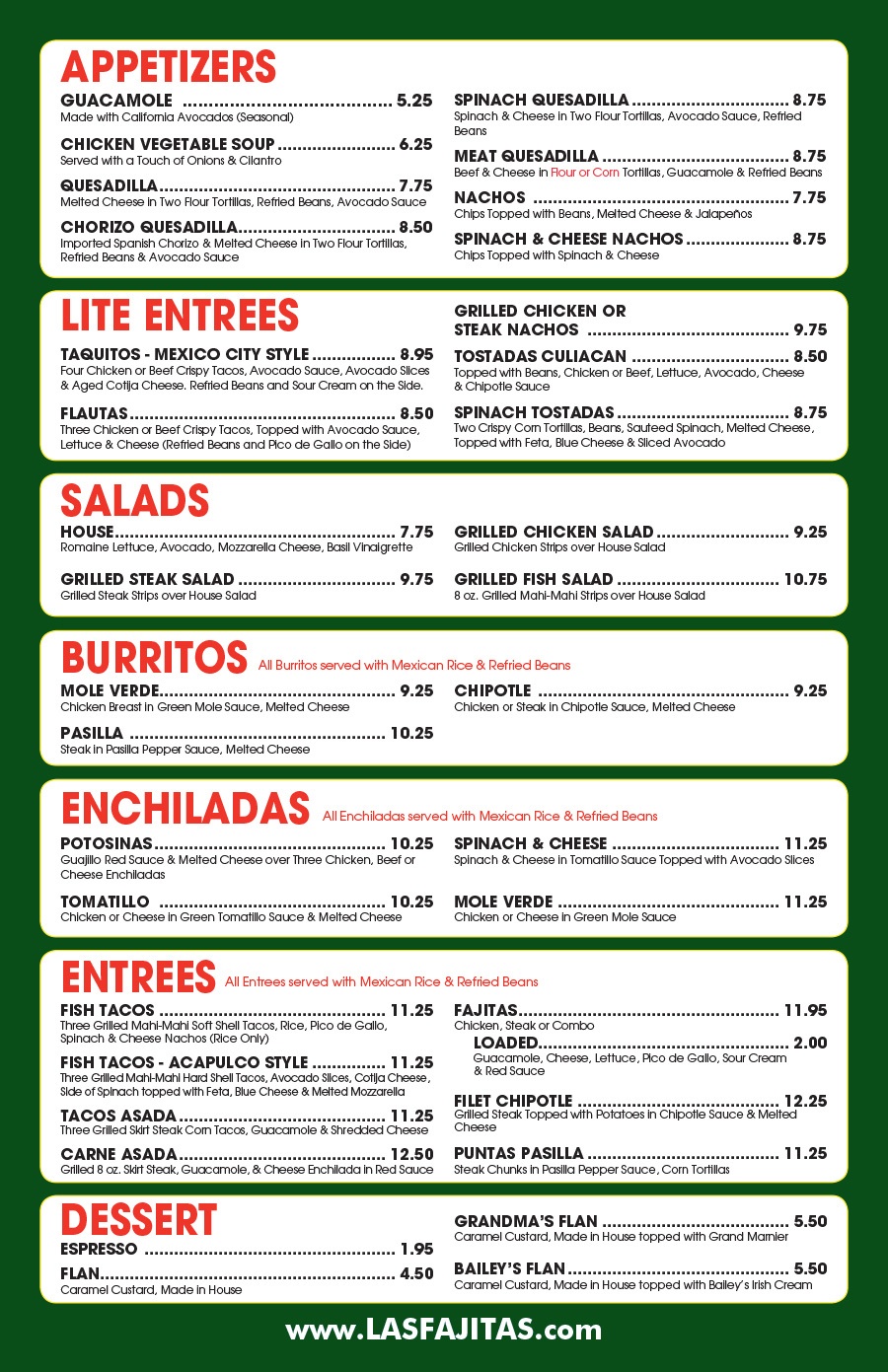 *****  Las Fajitas, 2399 North Dixie Highway, Boca Raton, Florida 33431, (561) 620-1981.
Let me start by saying that Mexican food isn't numero-uno on my must-eat list. Don't really know why, but for some reason I really don't care for this type of food. Maybe it has something to do with the D…I got in 12th grade Spanish…I just don't know.
Unfortuantely for me, members of my immediate family and many friends love Mexican food, so to "keep peace" now and then I will eat in a Mexican joint.
Over the years, I have eaten in Las Fajitas something like 7 times, last night being the latest outing. This joint, is on North Dixie Highway and is in a free-standing house. Everytime I have been there, its parking lot is full and the joint is jammed.
If burritos, fajitas and enchiladas are your game, then this place is for you. The prices are dirt cheap. The portions are large. The service is as friendly as can be.
Last night I had a chicken-steak fajitas' entree which was pretty good… actually, it really was delicious.
Since this joint is always busy…it must be doing something right.
Las Fajitas is open 7 days a week for lunch and dinner.