Talia's Tuscan Table (Boca Raton)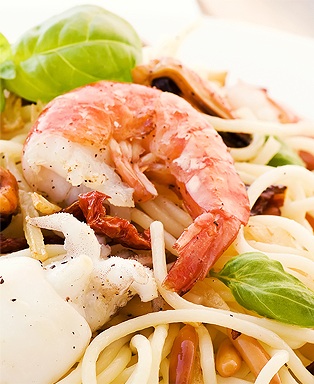 *****  Talia's Tuscan Table, 4070 North Dixie Highway, Boca Raton, Florida (561) 362-0874.
If you live in the Boca Raton area, I have a great take-out joint for you…Talia's Tuscan Table.
Talia's is a "hole in the wall" Guaranteed, that if you aren't looking for this joint, you won't find it…just so you know, it is actually located on the N.E. Corner of Dixie & Spanish River Boulevard.
Talia's is open Monday-Saturday for lunch/dinner from 11:30 am-8:00 pm. This joint has all kinds of appetizers, salads, soups, wraps, risotto, hero-sandwiches, pastas, pizzas, meat-seafood entrees and desserts. Just so you know, the emphasis is on Italian stuff, but there are plenty of other items to feed your face with.
Last night I picked-up a Caruso Hero, which is a combination of sausage and meatball parmigiana…a Michelangelo Hero, which is a combination of herb chicken cutlet, eggplant and mozzarella & roasted peppers…and a Galileo Hero, which is a combination of roast beef, cheddar cheese, onion, organic greens and Russian dressing…All of the heros are on ciabatta bread…cost $9…feed 2 people…are absolutely fantastic…AND NO, I DIDN'T EAT ALL 3 SANDWICHES BY MYSELF.
I have been getting stuff from this joint for about 5 years and I have to tell you that the  pastas and pizzas are great…as a matter of fact, everything Talia's makes is terrific.
Talia's is a fabulous take-out. The joint has something like 50 lunch and dinners for under $11 and a large pizza is going A to run you $12.
Don't miss this one.