Okeechobee Steak House (West Palm Beach)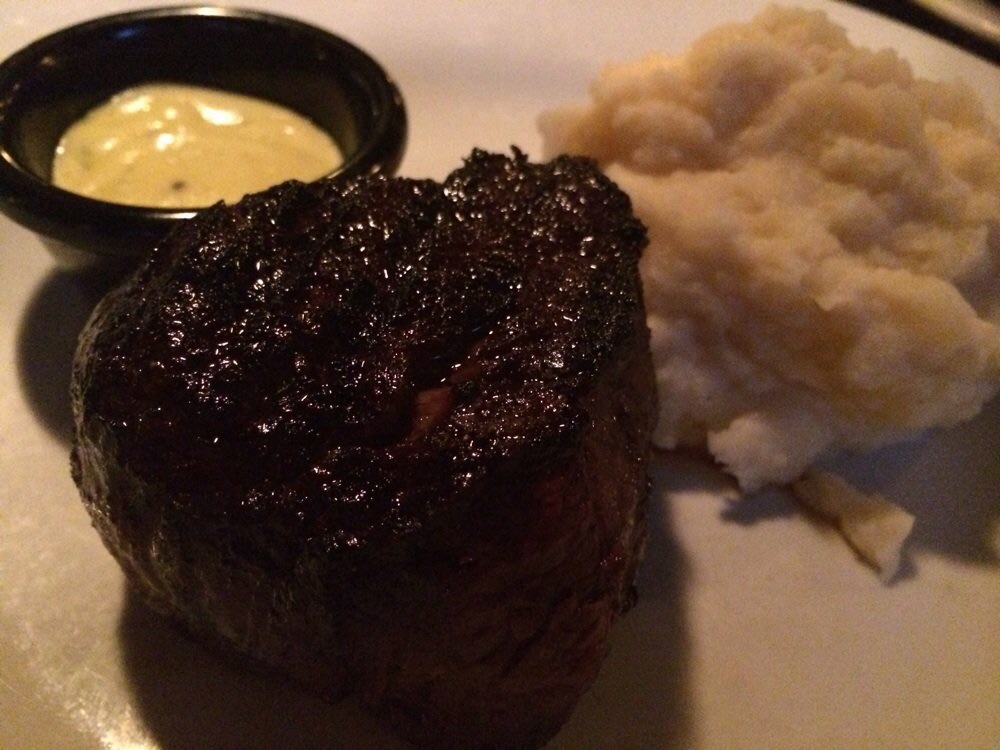 *****  Okeechobee Steak House, 2854 Okeechobee Boulevard, West Palm Beach, Florida 33409, (561) 683-5151.
The Okeechobee Steak House has been in business since 1947. The joint is open 7 days a week for lunch and dinner.
The Okeechobee Steak House is not a fancy schmancy upscale steakhouse. That said, the food is terrific and the menu is priced right. For around 35-40 bucks a head, you get salad, entree and side dishes. A similar meal at a fancy schmancy joint- which is maybe a 1/2 a notch higher in quality and service would run you $55-60.
The Okeechobee Steak House serves top quality steaks and seafood. Like I said a few seconds ago, it isn't a fancy schmancy joint with tee shirts/shorts being pretty common there. What makes this a "beautiful" place is that it doesn't take itself seriously like "upscale" joints do. The game here is good food and good service in a real-easy atmosphere.
Look…you don't stay in business for 61 years without doing something right. Try this joint, you will really enjoy the food.