Farraddays' Steakhouse (Pompano Beach)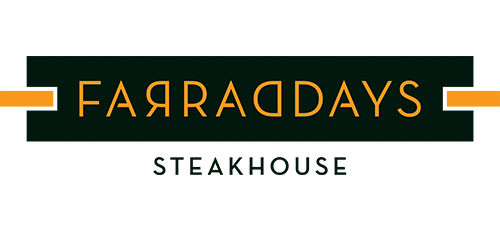 Farraddays' Steakhouse, 1800 Southwest Street, Pompano Beach, Florida 33069, (954) 972-2000.
Farraddays' is an "upsacale steakhouse" located in the Isle of Capri Casino. I ate there last night and the $40+ steaks, $10+ salads, $9 side dishes etc.  weren't worth the money. The food/service wasn't bad, but were far from great. When a joint advertises/prices itself as being top-notch,  you should get terrific stuff all around. 
This joint is open for dinner Monday, Wednesday, Thursday, Friday, Saturday and Sunday.
On a  final note, the Isle which has slots, poker and trotter-racing is a very well run operation.  In addition to Farraddays', the Isle also has an Italian restaurant, Bragozzo…a deli named Myron's and a buffet called Island Buffet. A cursoy look at these joints' menus, indicated "specials" and more reasonable price points.
Just so we are clear, Farraddays' isn't a bad joint. It is just a very overpriced restaurant for what you get… if its menu was cut by 30% price-wise, I would be a frequent diner.