Gianni's Italian Restaurant (Pompano Beach)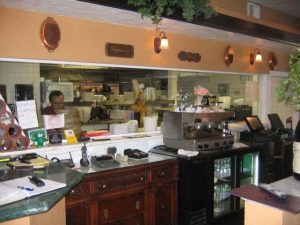 *****  Gianni's Italian Restaurant, 1601 East Atlantic Boulevard, Pompano Beach, Florida 33060 (954) 942-1733.
I have been stuffing my face at Gianni's for years. I don't know how long this Southern Italian Joint has been in business, but my best guess is 20-25 years.
Real simple review…
Gianni's is an absolutely terrific Italian restaurant. The food is delicious. The service is as friendly and as competent as can be. The prices are no more expensive than your favorite neighborhood "mom & pop" red sauce joint. Just so you know, Giann's "enormous" garlic rolls are off-the-chart and worth the price of admission alone.
Gianni's is open for lunch and dinner. If I were you, I would make a reservation, as the joint is always packed in the evenings.
Gianni's is one of my favorite South Florida Italian Restaurants. Don't miss this one.