Ben's of Boca Raton (Boca Raton)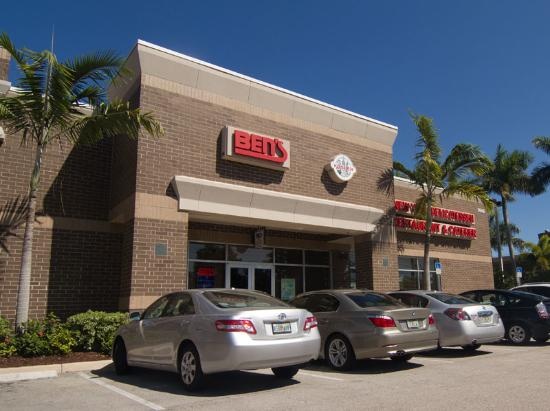 *****  Ben's of Boca Raton, 9942 Clint Moore Road, Boca Raton, Florida 33496–(561) 470-9963
Ben's is a KOSHER DELI. This joint opened about 2 years ago and every time that I have been there,  there have been lines waiting to dine in and take-out. You native New Yorker's probably know, that this is the same Ben's which currently has 6 Long Island locations and 1 Manhattan spot.
DELI is a very funny thing…some people like fatty corned beef and some have to have it extra lean… The point to be made, is that you will have to try Ben's  and decide for yourself as to whether or not you like-love-hate this joint's food.
Last night I had a great Rumanian Steak smothered in sauteed onions, a piece of stuff derma and a potato pancake. The derma's gravy was a bit salty, but everything else that I ordered was delicious.  I also "sampled" a hot-dog with mustard and sauerkrat, corned beef, brisket, turkey off the bone, pastrami and tongue…all absolutely perfect.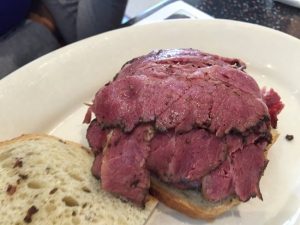 Ben's is open 7 days a week for lunch and dinner. Like I said before, "deli" is a personal call, so try this joint and decide for yourself if it's for you. Personally, I love the joint and try to get there once or twice a month.