Bagel City South (Boca Raton)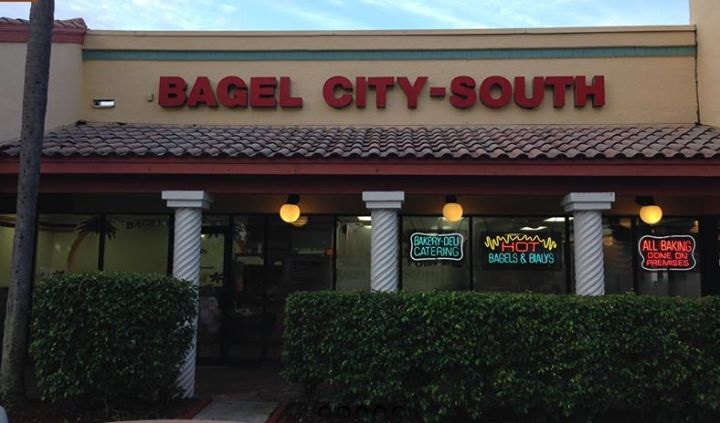 *****  Bagel City South–6006 SW 18th Street, Boca Raton, Florida 33433–(561) 393-5383
Bagel City South makes some of the best New York styled bagels and bialys in South Florida. The stuff is made the old fashioned way, that being hand rolled, boiled and then oven baked.
The joint is open 7 days a week for breakfast and lunch. Great place for appetizing, burgers, deli, eggs and of course those fantastic bagels/bialys.
Sassy waitresses and talkative countermen add to the New York flavor. This is a real good one.