Steve's Wood Fired Pizza (Boca Raton)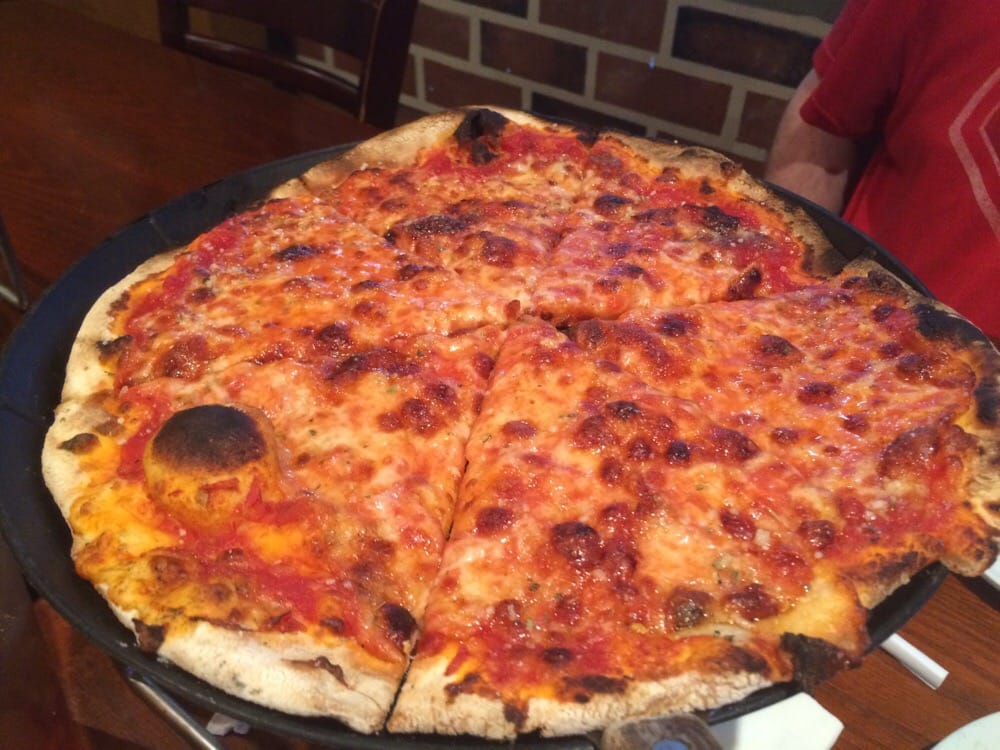 ***** Steve's Wood Fired Pizza
9180 Glades Road
Boca Raton, Florida 33434
(561) 483-5665
Steve's Wood Fired Pizza is a "pizza joint" that you have to try…no, make that, you must try. This "hole in the wall" joint, located in the back of a large Boca Raton strip-shopping center, makes some of the most delicious thin crisp (10″) pizzas that you have ever tasted. Steve's pizza-selection is so huge, that I suggest that you visit its website at www.steveswoodfiredpizza.com and take a look at its menu. This joint also makes some top-notch appetizers, salads, soups, sandwiches, wraps, pastas and desserts.
Like I said before, Steve's is an absolute hole in the wall, with maybe a half-dozen tables. This is strictly a tee shirt/shorts kind of a joint and you can see the kitchen from any seat in the house.
Steve's is open Monday 4pm-9pm, Tuesday-Saturday 11:30am-9:30pm and Sunday 3pm-9pm.