Philly Connection (Royal Palm Beach)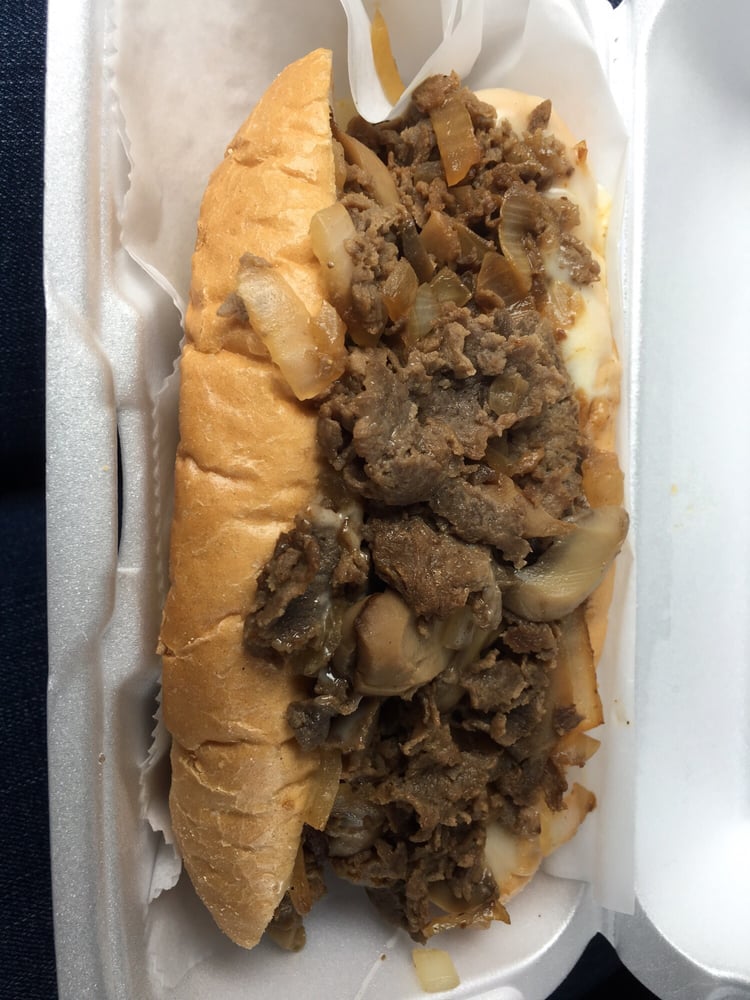 ***** Philly Connection
1241 North State Road 7
Royal Palm Beach, Florida 33411
(561) 422-6090
Let's play a game. I'll give you two guesses what type of joint Philly Connection is and the second guess doesn't count.
Of course you "silly goose," Philly Connection is a fast-food joint which "features" PHILLY CHEESE STEAK HOGIES (or grinders, or subs, etc., depending on where you were raised). Now, I am not saying that this joint's "stuff" is as good as Philadelphia's landmark joints, Pat's King of Steaks and Geno's Steaks, but the Philly Cheese Steak "Whatever You Want To Call Them" are very-very good.
In addition to the aforementioned Philly Cheese Steak, this joint has other types of hoagies, soups and salads.
Philly Connection is open 7 days a week, Monday-Saturday 11am-10pm and Sunday noon-9pm. This is the kind of a joint, that you "spot" from the road, never stop at, but everytime you drive by it, wonder if the food is any good. Trust me, this is a great place to stop for a hoagie.