Georgia Pig Barbeque & Restaurant (Fort Lauderdale)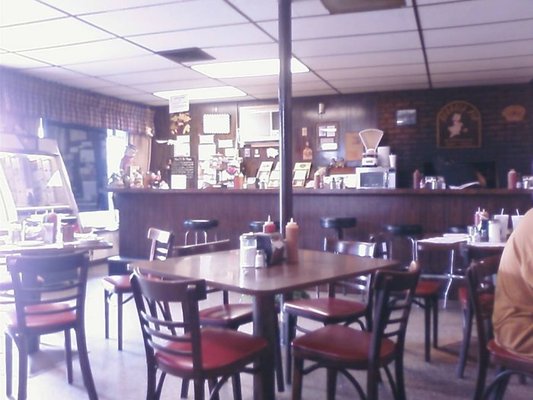 ***** Georgia Pig Barbeque & Restaurant
1285 Southwest 40th Road (SR 7)
Fort Lauderdale, Florida 33317
(954) 587-4420
Last year, I "gave" you Betty's Soul Food Restaurant (12/25/06) and Tom's Place (12/26/06) as SOUTHERN SOUL FOOD-BBQ JOINTS that you might like to visit. Here's another joint in the same category, Georgia Pig.
Georgia Pig has been around since 1953. I seriously doubt, that the exterior-interior decor of this joint has changed one iota since it first opened. This joint seats 40 and is as informal as it gets. To be perfectly honest with you, if you re-read Betty's write-up, you will know exactly what Georgia Pig is all about. the two joints are very-very similar.
Georgia Pig like Betty's, is open Monday-Saturday for breakfast, lunch and dinner.
If you "feel" like doing some more "re-reading," after Betty's writeup, read the one that I did on Tom's Place. In Tom's writeup, I said that both joints were worth trying, but that a comparison of the two, would have Betty's as "Yale" and Tom's as "Staten Island Community College." Just so you know, Georgia Pig would be the University of Wisconsin. Now that I have you "totally" nuts and worrying about the SATs…
Just a heads-up, Betty's and Georgia Pig are "real" SOUTHERN SOUL FOOD- BBQ JOINTS. Tom's to put it "politely," is more of a "commercial" SOUTHERN FOOD-BBQ JOINT. You decide where you want to be educated.