La Villetta (Boca Raton)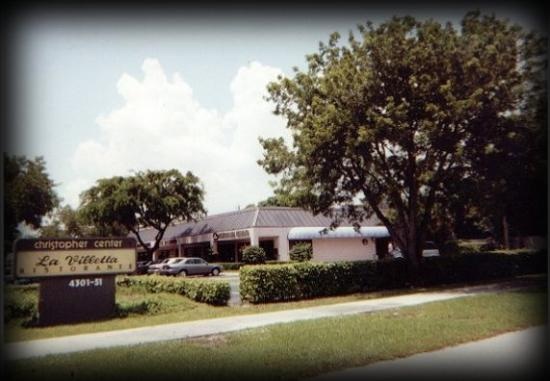 La Villetta
4351 North Federal Highway
Boca Raton, Florida 33431
(561) 362-8403
If you want to see what an "overpriced-make believe" fancy Southern Italian Restaurant looks and tastes like, then La Villetta is the joint for you.
During the past 15 years, I have "dined" in this joint twice. The first time, was in 1991 and the second time was a few months ago. The one thing that I have to compliment La Villetta on being is "consistent." Both times, the staff was "overly impressed with itself," "the prices were too high," and the food was "fair at best."
There is an old saying, " Fool me once, shame on you, fool me twice, shame on me." Trust me, there won't be a third time for La Villetta.
In all fairness to La Villetta, it has been in business for at least 15 years (that I know of), so "somebody" has to be eating there. In addition, on the two occasions that I was there, the joint was packed, which leads me to conclude, that either I am "dead wrong" about this joint, or there are a whole lot of people who are easy to "fool." Personally, I think it's the latter. No, come to think of it, I know it's the latter.
La Villetta is open 7 days a week for dinner 5:30pm-10:30pm.