Juno Beach Cafe (Juno Beach)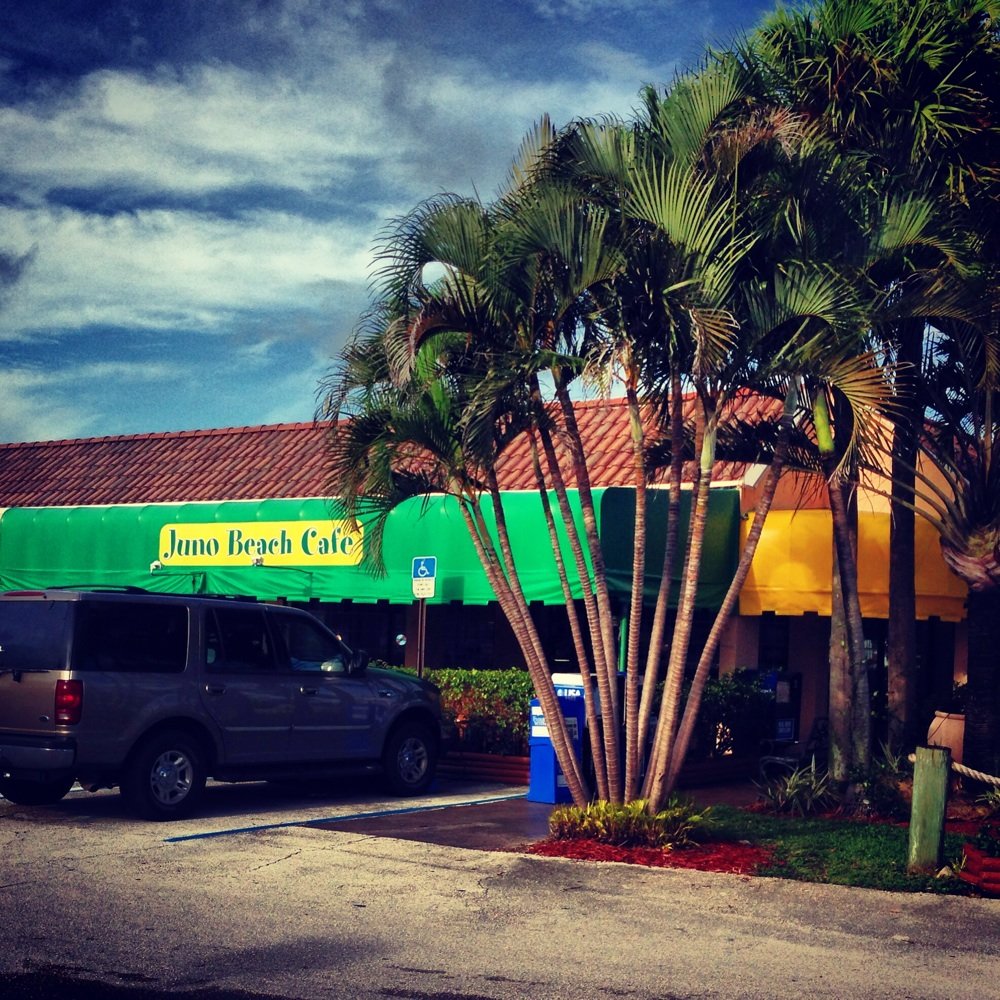 ***** Juno Beach Cafe
13967 US Highway 1
Juno Beach, Florida 33408
(561) 622-1533
Today ( Wednesday, December 27, 2006) is your lucky day. Earlier today, I told you guys about Captain Charlie's Reef Grill as being one of the best places for seafood in Juno Beach, not to mention all of South Florida. Now I am going to "give" you Juno Beach Cafe, which is one of the best breakfast-lunch joints in Juno Beach. Just think, you now have all 3-daily meals "covered" courtesy of www.JeffEats.com.
Juno Beach Cafe is a small hole-in-the wall joint. Tee-shirts/shorts are the dress-code of the day. There is seating inside and on an out-door patio. Suffice it to say, that this joint makes "great breakfasts." You name it, Juno Beach Cafe has it. This joint does breakfast-so-well, that on Sunday from 7am-2pm, breakfast is all that the joint serves. Juno's menu also has an assortment of salads, burgers, wraps, sandwiches etc., This joint's food is terrific.
Juno Beach Cafe is open 7 days a week, Monday-Friday 7am-3pm, Saturday-Sunday 7am-2pm.