La Mia Focaccia (Fort Lauderdale)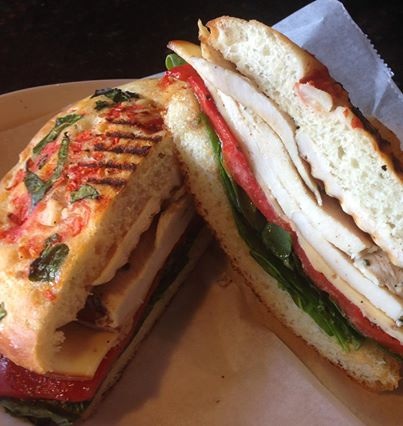 ***** La Mia Focaccia
6303 Powerline Road
Fort Lauderdale, Florida 33309
(954) 772-9499
You 562guys know, that I "just" love little-hole-in-the-wall joints. Say hello to La Mia Focaccia! Primarily, a take-out/catering place, this 10 "seater" has to be placed on your "must try" list.
For the "uneducated" out there, focaccia is "flat bread" which is usually topped with various spieces and other prodcuts. It is "sort of" like pizza. As you can see, I don't know what the hell I am talking about, so be smart and "Google" focaccia and find sites that really "define" this item.
Now that you know or don't know what focaccia is, let me tell you that "in the hands" of La Mia Focaccia, some of the most delicious sandwiches in all of South Florida are being made. Rather than going into detail, suffice it to say, that this "mom & pop" operation has 7 different (toppings) focaccia which are then stuffed with some of the most delicious "things" that you have ever tasted. I am telling you, that the roasted peppers or baked chicken cutlets or sausages, that find their way into the 6-inch focaccia are absolutely fabulous. The last time I checked, this joint had 19 different "sandwiches" and 10 different salads/which come with a side order of focaccia.
Rather than my belaboring the point, run a MapQuest on La Mia Focaccia or better yet, call the joint, so that you will know as to exactly where it is located. La Mia Focaccia is open Monday-Friday 10:30am-2:30pm. By the way, those focaccia "things" are going to run you about $7 each.
I am telling you, to make a trip for this one.